A Christmas Cookie Exchange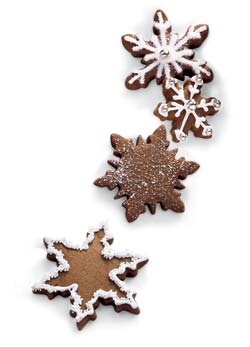 A Christmas cookie exchange or swap a is fun event that's as easy as it sounds. It's a great way to get into the holiday spirit and socialize with people you care about. Friends, neighbors and family gather together at your home, bringing their favorite baked cookies and cookie recipes. What makes this particular event so wonderful is that each person may have an interesting story about their cookies, where the recipe came from, anecdotes about preparing the cookies, whether it's a family favorite etc.
There are several types of Christmas cookie exchanges, one type has each person bring enough cookies for everyone to sample and enough copies of the recipe so each person gets a copy. Or you can have each person bring a dozen cookies for each person attending plus an extra dozen to sample along with copies of the recipe, with this type you bring home almost as many cookies as you baked. Some swaps allow 3 to 6 cookies per guest, you can decide which will work best for you and your guests. Sampling the cookies and exchanging recipes is part of the fun but it's optional.
Planning Your Cookie Exchange
Are you ready to plan your Christmas cookie exchange? Start by deciding what type of cookie swap you are going to have, then make out the invitations. You can purchase or make your own invitations to send to your guests. Set a date and time that will be convenient for all, perhaps a late morning on a weekend afternoon or an evening. It's important to add an RSVP so you know how many are attending. This will determine how many cookies each person will need to bake and bring.
A day or so before the event, begin baking your favorite cookies using either recipes handed down in your family from your mother or grandmothers, or a new recipes you found. Place your cookies on your Christmas plate or tray, cover the cookies with plastic wrap, and set aside in a cool area. If you have arranged to exchange cookies by the dozen, package each dozen ahead on paper plates wrapped in plastic or in large zipper bags depending on how fragile they are.
Decorate your main table with a festive Christmas tablecloth and matching napkins. Use your Christmas or nice china if you have some. Arrange a beautiful holiday centerpiece for the table. Next, prepare and decorate a second table on which the plates or packages of baked cookies will be placed for exchanging.
Hosting Your Cookie Exchange
On the day of your event, prepare your coffee pot and tea kettle about half an hour before you expect your guests to arrive. Hot cocoa or hot spiced cider goes well with cookies and adds the festive air. Finally, your guests come bearing delicious baked cookies, filling your home with a wonderful aroma. Show your friends to the cookie table, and have each friend set their cookies out there.
Eating the cookies is part of the fun but if you have a large variety of cookies there might be too many to eat. Cut or break the cookies into smaller pieces so everyone can try them all. Each person only needs a taste and this will be appreciated by those who are watching their calories.
After everyone has had a chance to visit, taste the cookies and enjoy a beverage call them together for the cookie exchange. Gather your guests around the cookie table, and begin the process of each person walking around the table, taking two or three cookies from each tray. When finished, have everyone sit at your main table and the storytelling can begin. Every participant will leave with a selection of cookies that they can share at their homes with family, visitors and guests.
Cookie Exchange Tips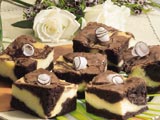 Keep rules to a minimum, this should be a fun social event. Exchanges don't need to be limited to just cookies; squares and candies can be swapped too. Take turns hosting the event and hold it a different person's home each year. Brainstorm with your guests to see which ideas work best for everyone. Do they care if there is duplicate cookies? Do they prefer kid friendly cookies or traditional holiday favories?
Planning and hosting a Christmas cookie exchange is fairly easy. Having your friends and family come to your home with their own recipes and sharing stories is the icing on the "cookie." Why not make it an annual tradition?
Search For Good Cookie Exchange Recipes
Search our site as well as our network of web sites for Watkins cookie recipes, homemaking tips, healthy living ideas and more!


Loading

You'll also find a wide variety of recipes for your next Christmas cookie exchange at WatkinsOnline, and while you are there you can shop for your cookie baking supplies or request your free Watkins full product catalog.


Note: Your customer account # and State/Province is optional, entering them will simply enable us to provide you with better service. We care about and respect your privacy.