Meet Melody Thacker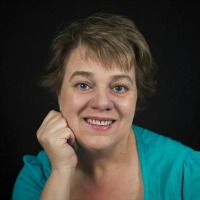 Allow me to introduce myself; I'm Melody Thacker the Watkins Lady, an Independent Consultant with Watkins, and the owner and author of this site. I'm the leader of The Watkins Gold Team, a wonderful team of Watkins associates located all across the United States and Canada. They are delightful folks, from all walks of life and I bet some of them are just like you! Many of the people who have joined my Watkins family have become very dear friends to me as well as business partners.
I truly love this profession and am very proud to represent Watkins. I'm an ordinary woman, a wife and mother with no special formal education. Just a strong belief in extraordinary things along with a simple love of learning new things and helping others. Using Watkins products has been a tradition in our family, my Mother used them, I use them and I'm pleased that it's one that my children continue to carrying on. Yes, we really do use Watkins products in our homes every day!!
Watkins has made a huge difference in my life and the life of my family. I'm very proud to promote the wonderful natural products and be associated with a company that has an outstanding reputation for quality and business integrity. Our natural products help us live a healthier lifestyle. My business allowes me to earn the income I want and deserve, while always being available when ever my family needs me.
Since starting my Watkins business I've met so many wonderful people, both my customers and my Business Associates from all over North America. I'm not as shy as I used to be and my self confidence has grown. I've earned a number of awards, consistently being in the top associates company wide and received recognition from Watkins Inc. simply for doing something that I really enjoy. The icing on the cake is to be able to go on an all expense paid holiday courtesy of Watkins! I've earned trips to San Diego, CA., a Carribean Cruise, Hawaii, Spain and Scottsdale, AZ. I feel that Watkins realy is a wonderful company to work with and am thankful for the opportunity.
My goal is simply to serve and assist others by focusing on providing exceptional customer service and helping my team members build their own Watkins businesses.
Connect with me
+Melody Thacker
Watkins Products History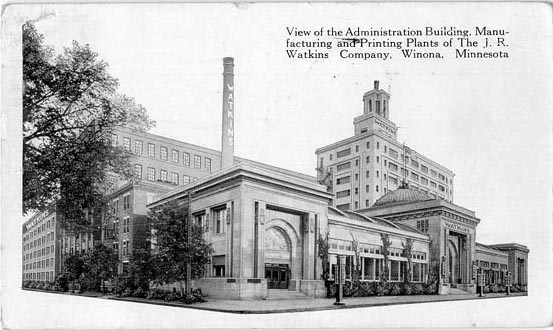 Watkins is a company with a rich history of firsts, and is well known for making only the very finest quality, natural products and for exceptional business integrity. In1868 a 28 year old entrepreneur named J.R. Watkins founded the J.R. Watkins Medical Company in Plainview, Minnesota. This was the start of America's first natural remedies companies where distributors or associates market directly to consumers, this is now called "Direct Sales." Today Watkins manufactures over 350 products in beautiful Winona, Minnesota and distributes them from Winona as well as our distribution center in Winipeg, Manitobia Canada. Thousands of Watkins men and women, known as "Independent Consultants" operate their own business but there is a real need for more people across North America.
Learn more about Watkins Inc. on our corporate web site, shop online, or click here to request your free Watkins full product catalog. To read the latest buzz, request an interview and for public relations and media information about Melody go here.
You may also be interested in reading the Better Business Bureau report on Watkins Inc. or some testimonials from my happy Watkins customers.
I'm very please to share with you that this site is rated by both:

and

Thanks for stopping by, if you enjoyed this page please be a sweetie share it! I'd appreciate it very much.
recommend it by e-mail, add it to your bookmarks or share it: