Fast, Easy, Healthy Watkins Recipes
Sometimes we are so busy that it doesn't seem like we have time to cook! Watkins offers you a wide variety of recipes and the ingredients to make them, for every lifestyle including fast and simple to prepare dishes.
You can convert your favorite fast and easy recipes to more healthy versions by substituting a healthier oil like Watkins Grapeseed Oil. Choose lower or no fat ingredients, as well as reduce the salt and sugar content by 1/3 with out a loss of quality. Experiment to find the right taste for you and your family. Your taste buds will adjust and learn to like "healthy," even better. While you are at it why not try some organic herbs and spices?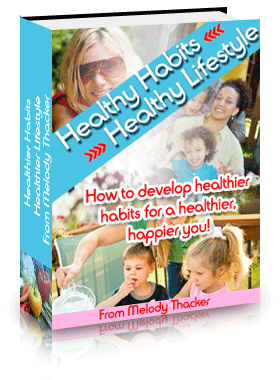 Learn how easy it is to develop healthier habits for a healthier for you and your family with my eBook Healthy Habits - Healthy Lifestyle, you'll find it's filled with practicle, simple to follow tips and it's your's free, when you subscribe to my newsletter. I'm also working on several cook books, one tenatively titled: "Fast, Easy, and Healthy Recipes" so check back here for more details as I'll be giving these e-books away for free to newsletter subscribers as well. Subscribe to Watkins News.
If you like to cook and are interested in healthy food give these recipes a try!
Granola

1 c. chopped dates
3 med. apples cored & chopped
1 c. water
Simmer the above till tender, cool and then whiz mixture in blender with
1 tsp. of Watkins Vanilla.
Mean while; combine in a big bowl the following:
8 c. rolled oats
1 c. wheat flakes
1 c. barley flakes
1 c. coconut
1 c. sliced almonds
Stir in apple mixture to wet all ingredients. Crumble over cookie sheets. Bake @ 250' F for 1 hour, stir often, then reduce heat to 200' F and bake till dry and lightly browned.

Feel free to add whatever you fancy in the way of dried fruits (after baking) or what have you!

This makes a great breakfast or snack cereal or use it in place of the oatmeat in your favorite fruit crisp recipe.

Fast and Easy Recipes from my newsletters

Watkins Mushroom Soup Base makes a fantastic gravy, there is no need to add thickeners. Use a 1/4 cup of mushroom soup base to 1 & 1/4 cups of water, bring to a boil, add more soup base or water to adjust to desired thickness. Excellent added to the roast pan or to a package of browned lean ground beef.

Watkins Onion soup base makes a fast and easy dip for chips or vegetables, simply mix 1-2 tablespoons into one cup of sour cream. Use nonfat or low fat sour cream to keep it healthy!

Watkins Cheesy Whipped Potatoes

We were served these at Watkins International Awards Dinner, try them!

6 medium potatoes (2 to 2 1/2 lbs)
1/4 cup Watkins Cheese Soup Base
2 T Watkins Onion Soup Base
1/2 - 3/4 cup milk
2 T butter
Dash Watkins Black Pepper
Watkins Paprika
Grated cheese (optional)

Scrub potatoes, pierce with fork and bake at 400 deg. F for 50 - 60 minutes. Cut a thin slice from top of potato; scoop out pulp leaving skins intact. Mash pulp well add soup bases, milk, butter and pepper, beat with mixer until light & fluffy. Return potato filling to shells rounding lightly. Sprinkle with paprika and grated cheese. Return to oven until lightly browned or until cheese is melted. Makes 6 servings.

Watkins Cocoa Brownies

Yes, chocolate is good for you! Indulge in these lower fat treats while getting your daily dose of flavonoids!

1/2 cup butter
1 cup sugar
2 eggs
1 tsp Watkins Vanilla
1/3 cup Watkins pure cocoa
1/2 cup all-purpose flour
1/4 tsp salt
1/4 tsp Watkins baking powder
Watkins Cooking Spray

Frosting
4 tbsp butter, softened
1/4 cup Watkins pure cocoa
1 tbsp light corn syrup or honey
1 tsp Watkins Vanilla
1 cup icing sugar

Preheat oven to 350•À1Ú2 F. Spray and flour an 8 inch square pan. In a large sauce pan melt 1/2 cup butter. Remove from heat and stir in sugar eggs and Watkins vanilla. Beat in Watkins cocoa, flour salt and baking powder. Spread in prepared pan. Bake for 25 - 30 minutes. Don•À1Ú2t over bake. Combine ingredients to make frosting. Frost brownies while still warm. Makes 16 brownies. Enjoy!

Peppery Alfredo Sauce

The Grapeseed oil makes this a healthier version!

2 tbsp Watkins Black Pepper Grapeseed Oil
2 tbsp butter
1 cup heavy cream
1/2 to 1 tsp Watkins Garlic Liquid Spice
1 tsp Watkins Parsley
1 & 1/2 cups freshly grated Parmesan cheese
freshly ground Watkins Sea Salt & Watkins Black Tellicherry Peppercorns, to taste

In a medium saucepan over medium-low heat, melt butter in grapeseed oil. Add cream and simmer about 5 minutes, stirring occasionally with a whisk. Stir in liquid spice and parsley. Add cheese and whisk quickly until heated through and cheese is melted into sauce. Salt and pepper to taste; serve over hot fettuccini.

Watkins Asian Chicken Salad

1 whole chicken breast, diced
3 Tbsp Watkins Asiannaise (see note below)
1 cup mayonnaise
1 tsp Watkins Ginger-Garlic Liquid Spice
1/2 cup red bell pepper. diced
Dash Watkins Black Pepper, to taste
4 scallions, sliced

Bring one quart of water to a boil and add chicken breast. Reduce heat and simmer for 20 minutes. Meanwhile, prepare dressing: stir Asiannaise seasoning into mayonnaise and add liquid spice. Stir in cooked chicken, bell peppers and scallions; combine well and garnish with pepper. Serve in a bowl on top a bed of lettuce.

Wouldn't this be a great way to use up left over chicken or turkey?

Note: Watkins Asiannaise was a limited edition product that is no longer available at this time. Substitute your choice of one of a dozen other Watkins Snack and Dip mixes we carry.

Broiled Tarragon Salmon Steaks
The combination of salmon and grapeseed oil make this the ultimate health food in this fast and easy entree!

3 tbsp/45 mL Watkins Original Grapeseed Oil
1 tbsp/15 mL fresh lemon juice
1-1/2 tsp/7.5 mL Watkins Tarragon
1-1/2 tsp/7.5 mL Watkins Onion and Garlic Pepper
3/4 tsp/4 mL Watkins Marjoram
1/2 tsp/2.5 mL Watkins Lemon Peel
Freshly-ground, to taste, Watkins Sea Salt
4 salmon steaks, cut 1-inch/2.5-cm thick (about 2 lb/908 g)

Combine all ingredients except salmon steaks in small bowl. Preheat broiler. Place salmon steaks on pan coated with Watkins Cooking Spray. Brush with half of seasoned oil. Broil 5 minutes. Turn steaks carefully and brush with remaining oil mixture. Broil 5 to 7 minutes longer or until salmon flakes easily.

Makes 4 servings.
Nutritional Information Per Serving: Calories 340; Protein 34 g; Carbohydrates 1 g; Sodium 80 mg; Fat 21 g; Saturated Fat 3 g; Cholesterol 94 mg; Dietary Fiber 0 g

Whole-Wheat Buttermilk Pancakes
I prefer using whole wheat and grains in my baking. I often substitute healthier whole wheat flour for part of the all purpose flour called for in a recipe. You'll get better results with a recipe designed for whole wheat like these fast and easy pancakes.

1 cup/250 mL whole-wheat flour
1 tbsp/15 mL sugar
2 tsp/10 mL Watkins Baking Powder
1/2 tsp/5 mL baking soda
Pinch of salt
2 cups/500 mL buttermilk
1 egg
2 tbsp/30 mL Watkins Original Grapeseed Oil
1 tsp/5 mL Watkins Pure Vanilla

Combine dry ingredients well. Add remaining ingredients, stir until well-blended (do not beat or overstir). Preheat griddle on medium-high heat. Coat griddle with cooking spray and ladle batter onto griddle in roughly 1/4 cupfuls. When tops are covered with bubbles, flip to other side and cook briefly until bottoms are done.

Makes about 20 4-inch pancakes.

You have to indulge yourself once in a while, moderation is the key!

Mandarin Orange Pie
Bursting with bright flavor to welcome in Spring.

Please note Mandarin Orange Fruit Dip is a popular product from a few years ago and we've brought it back for a limited time only. Don't miss out on this delicious and versatile dip mix!

Crust
1 c graham cracker crumbs
1 tbsp Watkins Orange Peel
1 tbsp granulated sugar
3 tbsp melted butter

Cream Cheese Layer
3 oz softened cream cheese
1 tsp Watkins Original Vanilla
1 tbsp Watkins Mandarin Orange Dip Mix
1 tbsp soft butter
1 tbsp milk

Top Layer
1 10 oz bag of marshmallows
3/4 c milk
3 tbsp Watkins Mandarin Orange Dip Mix
1 c whipping cream
1 can mandarin oragnes (drained)

Add orange peel, sugar and butter to the graham cracker crumbs. Mix well. Press in bottom of a 9 inch pie pan.

Beat cream cheese, vanilla , dip mix, butter and milk together until smooth. Spread over bottom of pie crust.

Melt marshmallows and milk in a large saucepan over medium heat and let cool. When cool, stir in the dip mix.

Whip cream until soft peaks form. Fold into cooled marshmallow mixture. Pour half of mixture over cream cheese layer. Place mandarin oranges over marshmallow mixture. Pour the rest of the marshmallow mixture over the oranges. Refrigerate until ready to serve. Serves 8.


Watkins Dessert mixes have the recipe on the can to prepare quick and easy puddings and pies. Dessert mixes are versatile and taste just like Grandma used to make with out all the work! Make with no fat milk and low calorie sweetener for special diets.
Watkins Dessert Mix Frosting

2 cups/500 ml icing sugar
1/2 cup/125 ml Watkins Dessert Mix of choice (Chocolate, Butterscotch, Vanilla, Banana or Lemon)
1/4 cup/60 ml vegetable shortening
1/3 cup/80 ml half and half (creamo)

Combine all ingredients in a medium bowl and mix with electric mixer for about 2 minutes. Add more half & half or icing sugar as needed for desired consistency. Makes enough to frost one 2 layer cake. (12 servings)
Vegetable Spinach Dip

1 package (10 oz/280 ml) frozen chopped spinach, thawed and squeezed dry
1 & 1/2 cups sour cream, low or nonfat if desired
1 cup mayonnaise, low fat if desired
3 tablespoons Watkins Garden Vegetable Dip Seasoning Mix
1 tsp Watkins Parsley
1 tsp Watkins Garlic Granules
1/3 cup coarsely chopped radish or coarsely chopped water chestnuts
1/4 cup chopped green onion
In a medium bowl, stir together all ingredients. Cover and refrigerate two hours. Serve with crackers, rye bread rounds or fresh cut vegetables, or serve in a hollowed-out bread bowl with toasted bread cubes for dipping. Makes 3 cups.

Creamy Salad Dressing
Use low fat or nonfat ingredients to create delicious, healthy salad dressings fast and easy.
1/2 cup mayonnaise, low or nonfat if desired
1/3 cup milk, skimmed if desired
2 tsp. vinegar, less if desired
1 tablespoon Watkins Snack & Dip Seasoning, any flavour
In a small bowl, stir together all ingredients. Cover and refrigerate two hours. Serve with salad greens of your choice.
Watkins Snack and Dip mixes are so versatile and are available in over a dozen popular flavors.
Easy Chicken and Dumpling Stew
Not only is this healthy stew fast and easy it's also one our favorites! Feel free to add what ever extra vegetable you have on hand, I always do.
3 whole skinned and deboned chicken breasts (about 1-1/2 pounds/680 g)
3 cups/750 mL water
2-1/2 tbsp/40 mL Watkins Chicken Soup Base
1-1/2 tsp/7.5 mL Watkins Garlic Flakes
1 tsp/5 mL Watkins Parsley
1/8 to 1/4 tsp/0.6 to 1.2 mL Watkins Black Pepper
1/8 tsp/0.6 mL Watkins Celery Seed
1/2 cup/125 mL sliced celery
1/2 cup/125 mL chopped onion
1 Watkins Bay Leaves
1/2 cup/125 mL water
1/3 cup/80 mL all-purpose flour
2 cups/500 mL frozen mixed vegetables
Parsley Dumplings (recipe follows)

Parsley Dumplings
1-1/2 cups/375 mL all-purpose flour
2 tsp/10 mL Watkins Baking Powder
1 tsp/5 mL Watkins Chicken Soup Base
1 tsp/5 mL Watkins Parsley
2/3 cup/160 mL milk
2 tbsp/30 mL Watkins Original Grapeseed Oil
1 egg, slightly beaten

Cut chicken breasts into 1-inch/25-mm cubes. In a large saucepan or Dutch oven combine chicken, 3 cups/750 ml water, and next eight ingredients. Cover and bring to a boil over medium heat; reduce heat and simmer 30 minutes or until celery is tender. In small bowl, combine water and flour; mix well and stir into broth. Cook over medium heat until mixture begins to boil and thicken, stirring frequently; stir in vegetables. Bring to a boil. Drop dumpling dough by rounded tablespoonfuls onto boiling stew mixture. Reduce heat to medium-low; cover tightly and cook 13 to 16 minutes or until dumplings are fluffy and no longer doughy on bottom.

Makes 6 servings.

Parsley Dumplings
Combine flour, baking powder, soup base and parsley in medium bowl. Add milk, oil, and egg; stir just until moistened. Makes 12 dumplings, 6 servings.
NUTRITIONAL INFORMATION PER SERVING: Calories 370 Protein 34 g Carbohydrates 37 g Sodium 640 mg Fat 9 g Saturated Fat 2 g Cholesterol 100 mg Dietary Fiber 4 g
Looking For More Fast, Easy and Healthy Recipes?
You'll find a wide variety of free recipes and the ingredients to make them at WatkinsOnline, and more Watkins free recipes and tips.


Note: Your customer account # and State/Province is optional, entering them will simply enable us to provide you with better service. We care and respect your privacy. You'll recieve Watkins-News with current product specials and new products once a month.