Watkins Caring for the Environment
Watkins has been committed to caring for you, your family and your home since 1868. As North America's pioneer in natural living products we plan to continue this tradition for generations to come. Now more than ever, living green and caring for our environment is important. Being green simply means doing things or living a lifestyle to help preserve our environment to be viable for future generations. Watkins supports your efforts to live greener or naturally in a number of ways.
The reality is we need companies to practice "green" manufacturing, in fact it's more important today than ever. Watkins has been a pioneer in natural living, utilizing the finest natural ingredients for 140 years. We continue our commitment to you and the environment by implementing processes that reduce waste and conserve energy. Together we can make a positive impact on our environment.
Watkins Being Green
Watkins helps preserve the environment by being green. So what is Watkins doing to be green, reduce waste and make a positive impact on the earth? Watkins offers you household products to support your lifestyle goals including:
herbs and spices, seasonings, vanilla and all-natural pure extracts.
plant-based home care products that are free of toxic chemicals, pollutants and biodegradable.
natural body care products that are chemical and dye free.
products are never tested on animals.
Watkins keeps the environment in mind when we provide you with information and ship your order by:
Using soy-based ink in our catalogs and other printed promotional materials.
Utilizing biodegradable packing materials, including shipping noodles and cardboard.
Using lighter weight product packaging. By simply reducing our plastic bottle weight for various products has saved thousands of pounds of plastic from waste.
Not using excessive product packaging.
Employing e-mail communications and encouraging our customers, Associates, and vendors to obtain information online instead of in printed form which saves on paper.
Watkins manufactures green by:
Utilizing lean business and manufacturing practices to help eliminate waste and streamline operations.
Using a gravity fed filling processes to fill our bulk dry mixes with time-tested gravity feeds. This allows us to conserve energy that would normally be used to power a pneumatic or conveyor system.
Adhering to a strict paper, plastic, and aluminum recycling program.
Encouraging our vendors to use renewable energy and cut waste.
Encouraging our Associates to use green business tactics and reduce waste.
What can you do as a Watkins customer?
Choose natural and organic products to use in your home.
Shop online to reduce waste of paper and fuel.
Paper catalogs: we offer you the option of requesting a full product catalog as well as monthly highlight catalogs. Please don't request one if you don't need one, if you do, keep your full product catalog for several years and request a shoppers checklist if you need a price update. Save paper by subcribing to our e-mail newletter for monthly specials, new products and other news. Don't print your order confirmation, save the email confirmation until your order has been delivered.
Reuse or recycle your order's packing materials. Our shipping noodles are completely biodegradeable and will safely disolve in water if you don't have a use for them.
Eat natural and organic foods! Organic farmers don't use chemicals when they grow their crops, they also take steps to reduce water and soil errosion, and other problems caused by traditional agriculture methods. Watkins offers you organic vanilla, organic herb, spices and seasonings plus a wide variety of natural foods.
Use natural cleaning products! Household products that don't contain chemicals are not only better for the environment; they are safer for your family as well. Watkins offers you a complete line of all-natural cleaning, laundry and home care products so you can have one less worry.
Reduce! Try to use reusable products that don't end up in landfills like cloth diapers instead of disposables or regular towels instead of paper ones. Another great idea is to buy concentrated products because they come in smaller packages. Many Watkins products are concentrated to help you reduce packaging.
Reuse! Before you throw something in the trash or the recycling bin, consider whether you could reuse it for something else.
Recycle. Do you have a recycling bin or two in your home? That's great! You can recycle all empty Watkins product containers. If you have a catalog you don't need anymore pass it on to a friend to recycle it!
Conserve Energy. When you order Watkins products through my website or by calling me they are delivered right to you door, this reduces environmental pollution that occures when a dealer delivers your order or you need to drive to pick it up.
Herbs and Spices, Natural Remdies, Natural Personal Care and Natural Home Care — making Watkins the brand to turn to for all of your natural living needs! Shop for Watkins productsin the Watkins online store or request your free Watkins full product catalog. Don't forget to recycle the catalog by sharing it with someone else when you are done with it!
Do you know someone else who would enjoy this article? Please recommend it to them, it's easy and we appreciate your referrals very much.
Want to quickly and easily find this site again? Simply add it to your bookmarks or favorites
Be Green While You Save Money On Watkins Products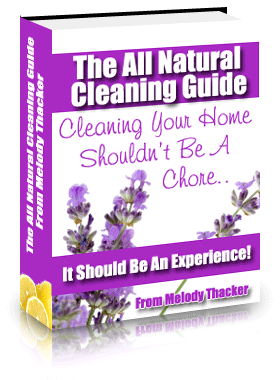 Subscribe to our e-mail newsletter, you will save paper and you'll receive the most value for your money by keeping up to date with Watkins news, specials and sales. You'll also receive exclusive offers not available anywhere else including a free copy of The All Natural Cleaning Guide, filled with time saving tips on green and effective cleaning.

Note: Your customer account # and State or Province is optional, entering them will enable us to provide you with better service and exclusive specials offers only available to subscribers. We respect and care about your privacy, and will never rent, sell or share your information.