Discontinued Cleaning Products Limited Quantities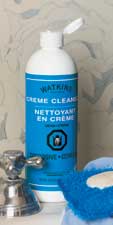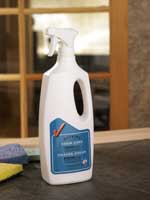 Soon to be discontinued Watkins Cleaning Products are only available in limited quantities. In order to make room for our new line of natural based cleaning products, some of our home care products will be discontinued and are now offered as limited quantities to the extent of stock. If any of the following are your favorites you may want to stock up now to avoid disappointment.
06697 Watkins Laundry White
06734 Watkins New Generation Laundry
06776 Watkins Wood Cleaner and Restorer
36794/06794 Watkins Bathroom Cleaner Plus
06698 Watkins Pre-Wash Stain Remover
06788 Watkins Tub and Tile Cleaner
06790 Watkins Creme Cleanser
06696 Watkins Fabric Softener
06729 Watkins Lemon Furniture Polish
06783 Watkins Citrus All Purpose Cleaner
06724 Watkins Odor Trap
06798 Watkins Window and Glass Cleaner
06732 Watkins Odor Zap Spray
36786/06786 Watkins Odor Check
06715 Watkins Waterless Hand Cleaner
06722 Watkins Stain Pro – Grease, Tar & Gum Remover (US already sold out/Canada to sell out mid February)
I'll be stocking up on the most popular Watkins cleaning products mentioned above for my local customers and for my own use. Visit WatkinsOnline today so you can do the same!