Important Dates To Ensure Delivery For Christmas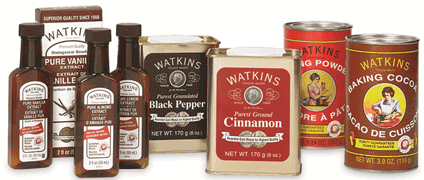 Important order by dates to ensure your Watkins products are delivered in time for  Thanksgiving and Christmas.  I know it isn't even Halloween yet but in an effort to provide you with the best possible service these are the dates you will want to know.
Last day to guarantee ground delivery before Thanksgiving in the United States will be November 7, 2011.
The last day to guarantee ground delivery of your order before Christmas will be December 7, 2011 in both U.S. and Canada.
The last day to order and guarantee overnight delivery before Christmas is December 20, 2011 in both U.S. and Canada. Overnight orders must be placed before 12:00 p.m., CST via the phone by calling 1-800-WATKINS. (1-800-928-5467) Please confirm with the teleservices operator that your associate ID number is 323239.
Shop for your holiday cooking, baking and gifts giving needs in the WatkinsOnline USA Store or the WatkinsOnline Canadian Store  or call Melody at 1-866-452-6948 for personal service.

With Watkins your satisfaction is always guaranteed or your money back!