Aloe and Green Tea Shampoo and Conditioner

Looking For Watkins Aloe and Green Tea Shampoo and Conditioner?
My team members and I get contacted regularly by phone, email and on social media from people looking for the wonderful J.R. Watkins Aloe and Green Tea shampoo, conditioner, and shower gel they used at a Holiday Inn.  They rave about how good they are and how nice their hair looks and feels after they used it.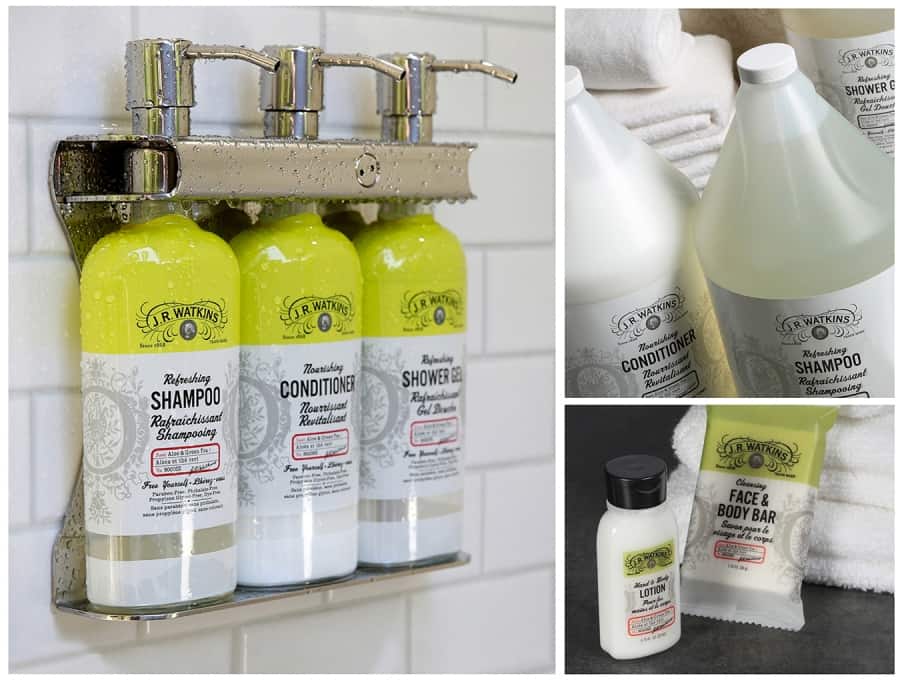 Over the years Watkins has manufactured and sold shampoo and conditioners. While these were fantastic personal care products there weren't sufficient sales to keep them in our product lines. I haven't had a chance to try the new aloe and green tea shampoo and conditioner yet so I'm assuming it's the same and I really liked it when we had it before.
I'm sad to say, these items are currently not available for sale to the public.  One desperate person said they were considering moving into a Holiday Inn Express permanently so they could use them every day.
Watkins has other products including wonderful lotions, creams, soaps, and body washes in a variety of scents including our signature scent, aloe and green tea.  You can see all our products here.
I don't know if or when we will ever have the aloe and green tea shampoo and conditioner. If we do I can let you know. Comment below or use the contact me form.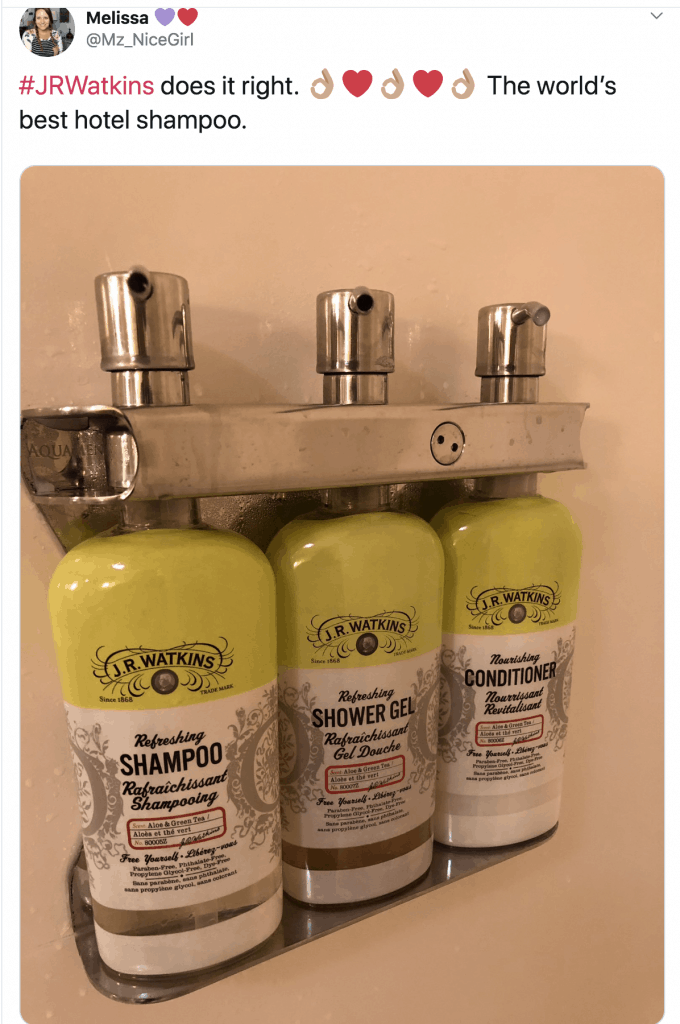 Watkins does it right. ?????????? The world's best hotel shampoo. pic.twitter.com/OnICQFck0g

— Melissa ??? (@Mz_NiceGirl) September 10, 2019
No Comments Yet.