Watkins Natural Hand And Body Lotions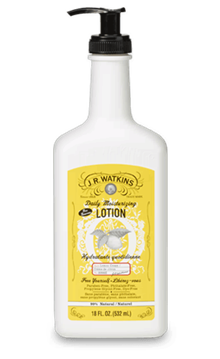 Pamper yourself evey day with Watkins natural hand and body lotions which are 99.00% natural and provide great all over skin softening. You'll find these rich, non-greasy lotions to be a medium thickness; thick enough for your rough areas like knees, heels and elbows but thin enough for all over body use. They are available in seven wonderful essences; refreshing aloe and green tea, grapefruit, delicious lemon cream, calming lavender, pomegranate and acai, coconut milk & honey, coriander & cedar, plus unscented skin calming lotion for sensitive skin.
Naturally Good Ingredients
JR Watkins hand and body lotions contain more than 10 botanical extracts and oils to protect and pamper even your most sensitive skin. Some these natural ingredients are:
Apricot Kernel Oil - a light, gentle oil that is especially useful for dehydrated, mature and sensitive skin.
Avocado Oil - rich in vitamins A, C and E, as well as protein and amino acids. It promotes the regeneration of your skin as well as softens and conditions dry skin. Its wonderful emollient and hydrating properties makes it ideal for dry, dehydrated or mature skins.
Cocoa Butter - an excellent skin protector that softens and relieves irritation.
Coconut oil - helpful for your dry, itchy and sensitive skin. This light, non-greasy oil will not clog your pores and absorbs readily into your skin. The flesh of the coconut is rich in emollient fat and consistency of coconut oil helps to bind and emulsify natural formulations where no chemical emulsifiers are desirable.
Jojoba Seed Oil - easily absorbed by your skin and especially beneficial in soothing inflamed and irritated skin.
Panthenol - a naturally hydrating form of vitamin B. When applied, this vitamin absorbs easily into your skin and adds much needed moisture.
Shea Butter - a nourishing ingredient which provides you with excellent moisturizing benefits and promotes healing of your severely chapped, cracked skin.
Shop For Watkins Natural Hand And Body Lotions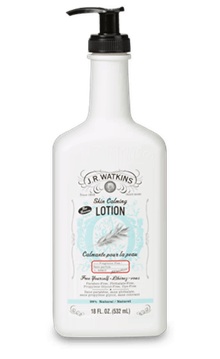 Enjoy deeply moisturized, smooth, soft and nourished skin everyday. Choose one or several of these wonderfully scently lotions, then simply slather it on as needed.

Shop for your Watkins hand and body lotions in our online store or request your free Watkins full product catalog.

Do you know someone else who is looking for a natural hand and body lotion? Please recommend us by email. We appreciate your referrals. Want to easily find this page again? Add it to your favorites or


Note: Your customer account # and State/Province is optional, entering them will simply enable us to provide you with better service. We care about and respect your privacy.