Become a Watkins Consultant For $20!
Become a Watkins Consultant For Only $19.95 In October 2019!
Join today, and you can take advantage of our special offer to join Watkins as a Consultant for only $19.95 plus applicable tax. You'll receive online access to all the information you need to get started and great tools to grow your business.
Being a Watkins Consultant offers you all this:
Work with a respected, 151-year-old natural products company.
Excellent income and bonuses for your efforts.
Flexible, you set your own hours and schedule.
No monthly fees. No auto-ship.
Free training and support.
Two free websites and other great tools.
Low start-up cost.
Great Friendship and Fun!
You also have the opportunity to earn $150 in Watkins gourmet gift certificates in your first two months.  Plus you'll get a free Give-Away website to easily promote your Watkins home business.  There has never been a better time to become a Watkins Consultant.
Ready to join? Great! Join Now
In the upper right menu in the header. Click Sign In/Create Account, choose Join Watkins as a Consultant! (Note the website defaults to the US version, if you live in Canada click the Canadian flag first.)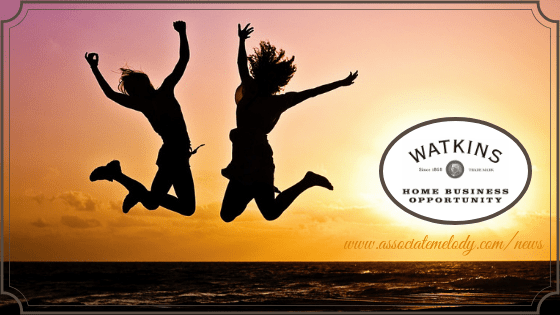 Do You Have Questions?
People join Watkins for many reasons. Maybe you want to become a Consultant to maximize your value and buy your favorite Watkins products at a discount or are you looking for a viable home business or income opportunity?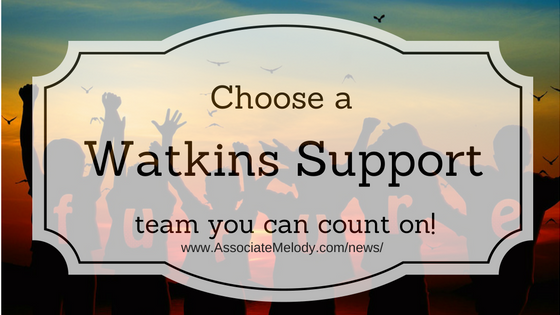 What type of support can you expect when you join our Watkins team?
We love helping our Consultants and seeing them reach their goals with Watkins. To support them we offer:
Two training websites where you can learn at your own pace how to market and grow your new Watkins business. One is for every Watkins Consultant, the other is exclusively for our team!
A private facebook group where you can ask questions, learn tips, tricks, and ideas, celebrate wins and have fun with other consultants.
Regular email newsletters with recognition, training, and tips.
Coaching and support by telephone, a toll-free number to call if you need help or have questions.
Support by text message or Facebook messenger.
An online listing to help people find you and your business.
Live and recorded webinars and conference calls to support your business.
Do you still have questions? Check out our FAQs to see if Your Watkins Home-Based Business Questions are Answered or call me toll-free 1-866-452-6948 to see if Watkins will be a good fit for you.
Watkins FAQs
Are You Ready to Join Watkins As a Consultant?
Join Now
Click Sign In/Create Account, choose Join Watkins as a Consultant! I'm excited for you! Be sure the number 323239 is in the Your Sponsor Box with my name, Melody Thacker. (Note the website defaults to the US version so if you live in Canada be sure to click the Canadian flag first, see image below.)
Need More Information About Becoming a Watkins Consultant?
If you need more information about being a Watkins representative complete the form below.  I send you all the details. You'll also receive a Watkins full product catalog in the mail.
Watkins Business Info Request
Request Watkins Business information from Melody Thacker