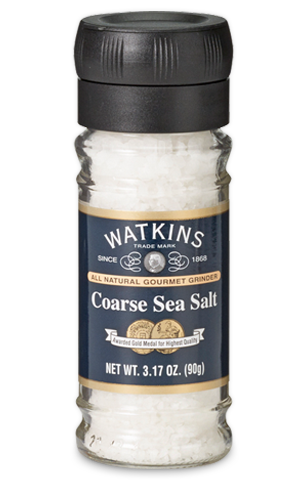 Have you been wondering, "Which is better, natural sea salt or regular table salt? Perhaps you haven't given it any though
Maybe you've heard that natural sea salt is a healthier alternative to common table salt? Perhaps you've seen sea salt used by gourmet chefs on cooking shows and in restaurants. But is there really a difference? Does it taste better or is it healthier?
Well there are most definitely differences, and many would argue that sea salt is healthier due to the minimal processing and lack of refinement it undergoes. Others maintain that the only difference is taste. So let's take a look at some of the claims and real differences between these two kinds of salt.
Sodium Chloride
Sodium chloride is sodium chloride, and most people associate the term "salt" with this chemical compound. While both sea and table salt contain sodium chloride, table salt contains no other minerals. Table salt does, however, usually have additives such as iodine.
Sea salt does not have anything added to it, but it contains varying amounts of natural trace minerals and other constituents. Continue reading →