Blackberry Maple Pancake Topping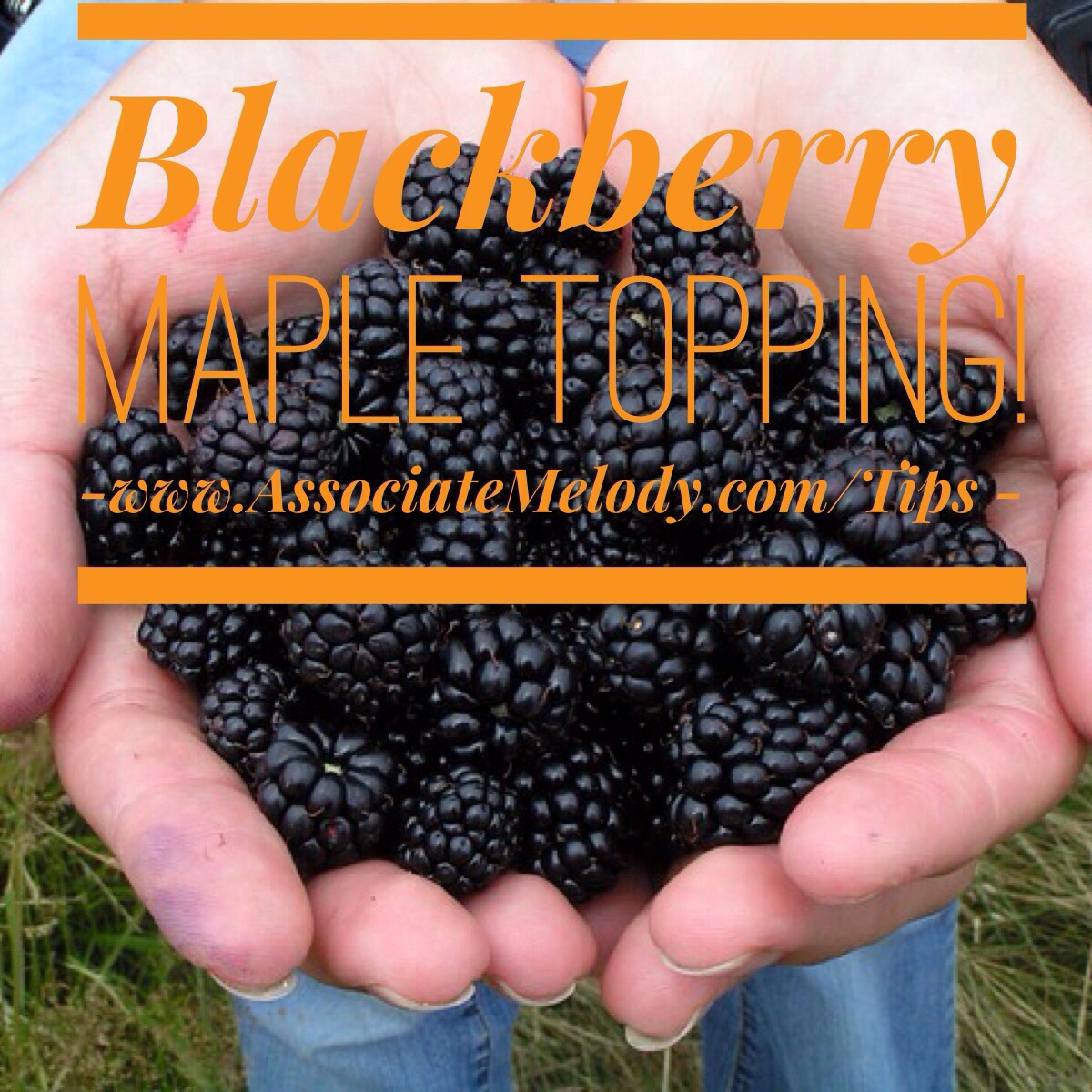 Fresh blackberries are in season now, if you are lucky enough to have them growing wild in your area you should venture out to pick some of these tasty, nutritious berries. Berry picking is becoming a lost tradition, which is really a shame because it's a fun, low cost, healthy activity and can provide you with inexpensive fruit. Who doesn't like free food? If you are like me and blackberries don't grow in your area they are now often available in the produce section of many supermarkets. What can you do with your blackberries? Eat them fresh as a snack or for desert, and whole lot more. This blackberry maple topping recipe is a nice change of taste on your pancakes, waffles or ice cream.
Blackberry Sizzle Topping
Ingredients
1/2 teaspoon butter
1/2 cup blackberries
1/4 cup real maple syrup
1/8 teaspoon ground nutmeg
Directions
Place the butter in a skillet over low heat, melt completely.
Place the blackberries in the melted butter. Cook 3 minutes or until the fruit just starts to soften.
Gently fold in the maple syrup. Sprinkle on the nutmeg. Adjust temperature to medium and bring mixture to a boil.
As soon as the mixture begins to boil remove the pan from the heat. Allow to cool slightly before serving over pancakes or waffles.
https://www.associatemelody.com/tips/blackberry-maple-pancake-topping/
Copyright © Melody Thacker - All Rights Reserved
What's your favorite berry? Do you pick them yourself or buy them already picked? Do tell us in the comments below, we'd love to hear from you!
No Comments Yet.