Blueberry Fizz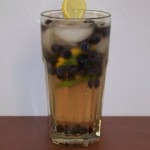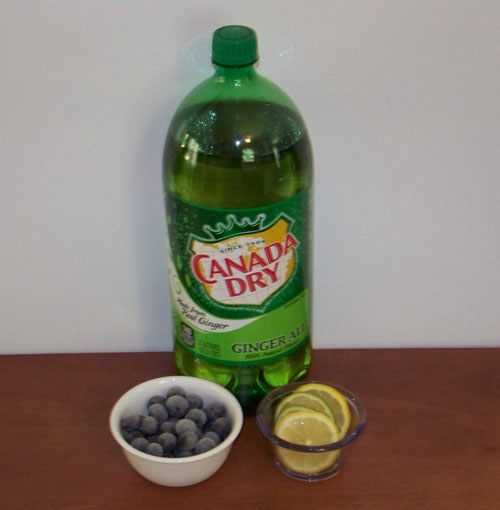 This yummy, refreshing blueberry fizz drink can be made any time of the year using frozen blueberries when fresh berries are not available. Blueberries are delicious, plus they are very rich in vitamins and minerals. They contain vitamin C, B complex, vitamin E, vitamin A, copper, selenium, zinc and iron so they are good for you too.
Ingredients:
1 liter ginger ale, chilled
1/4 cup blueberries
1/4 lemon, thinly sliced and seeded
1/4 lime, thinly sliced and seeded
Directions
Add the blueberries, lemon and lime slices to your favorite pitcher or jar. Add 1/2 of the ginger ale, or use water for a less sweet drink.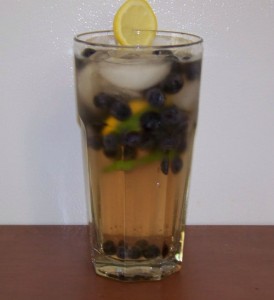 Refrigerate for 1-2 hours, stirring occasionally.
When ready to serve, add a few ice cubes to a glass, fill half-way with the blueberry drink and top with remaining chilled ginger ale. This will ensure your drink has fizz.
Tips:
Make this drink the night before so the blueberries and ginger ale have plenty of time to blend together.
Not a fan of ginger ale? Use a lemon lime soda instead.
Citrus fruit if left too long, can make drinks bitter. If you plan to chill for more than a couple of hours, do not add the lemon or lime slices until 2 hours prior to serving. Also, if you have leftovers, remove citrus from remaining drink mix before storing in refrigerator.
No Comments Yet.