Enjoy Wholesome Nut and Seed Butters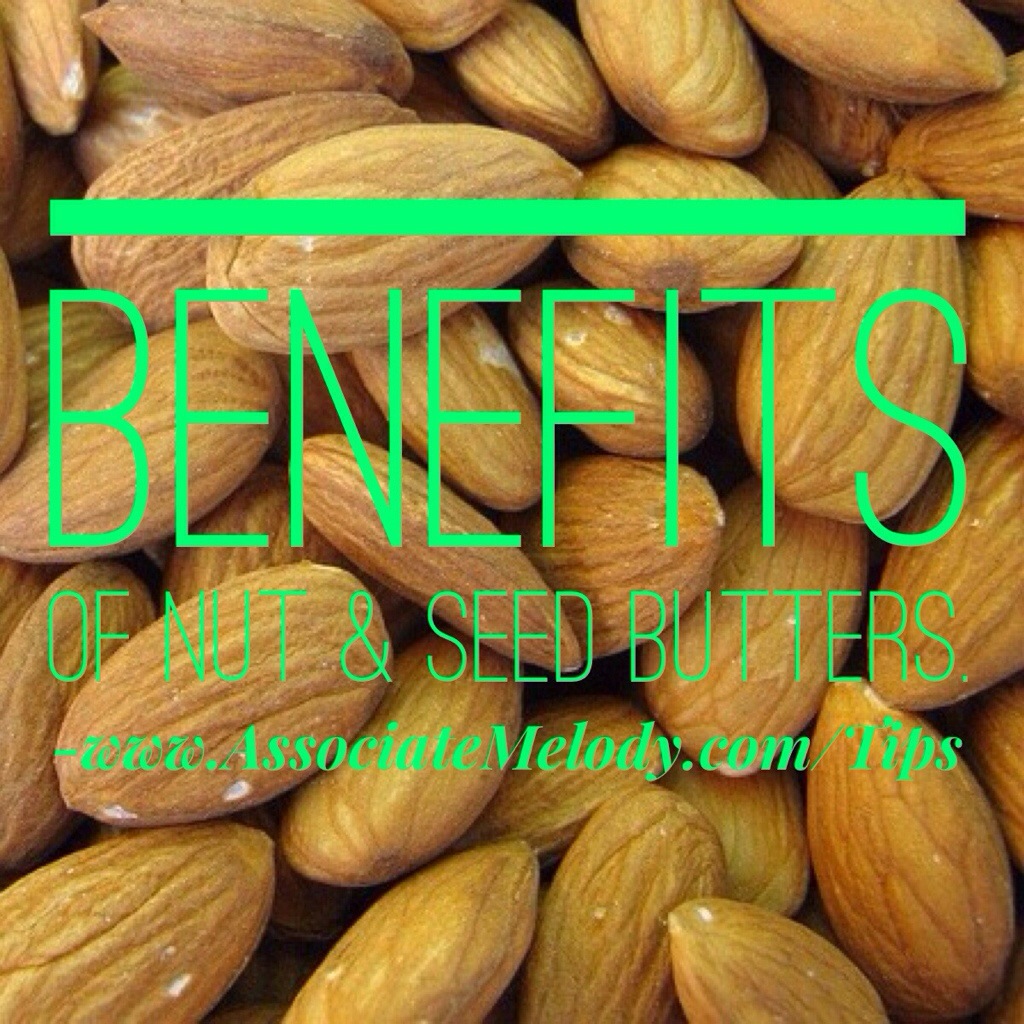 I'm sure everyone has heard of peanut butter, but did you know there are other nut and even seed butters too? There are a number of nut and seed butters on the market, and each has a beneficial nutritional profile. It's also quite easy to make your own nut and seed butters at home so I've included a basic recipe. For people with a peanut allergy, nut and seed butters can provide just as much (if not better) nutrition without the risk of setting off a peanut allergy. Here are some of the most popular butters, and what some of their benefits are.
* Sesame Seed Butter – Also known as tahini, this seed butter is used as an ingredient in hummus. It has a creamy texture and good nutrient value, containing high amounts of copper, manganese, calcium, magnesium, and other nutrients. It even has a fair amount of zinc, iron, phosphorous, and fiber. Try combining this iron-rich seed butter with foods high in vitamin C, such as oranges or raw bell peppers (for example, dip strips of bell pepper into hummus).

* Soy Nut Butter – This is a popular alternative to peanut butter, and is often used as such in school lunches and kids' camps. It is lower in saturated (and total) fat than peanut butter, and has 7 grams of protein per serving. Soy protein has been implicated in restoring hormonal balance and may reduce the risk of heart disease.

* Sunflower Butter – The cheerful sunflower is the source of these healthful little seeds. Sunflower butter has 1/3 less saturated fat than peanut butter. Sunflower oil, found in the seeds, is considered heart-healthy. In fact, doctors have been known to "prescribe" sunflower seeds to treat high blood pressure and cardiovascular disease. Sunflower butter is a good source of iron, vitamin E, fiber, and protein.

* Pumpkin Seed Butter – The humble pumpkin seed, treated as gloppy waste at jack-o-lantern carving time, has all sorts of health benefits. Pumpkin seeds are considered promoters of prostate health, and their high magnesium content makes them a good osteoporosis preventer (magnesium enhances calcium absorption). Like other nut and seed butters, pumpkin seed butter is high in essential fatty acids. It is also considered an effective anti-inflammatory.

* Cashew Butter – Cashews have antibacterial action, and the butter is high in zinc, B vitamins, potassium, iron, and essential fatty acids. The creamy puree has significant protein and fiber as well. Cashew butter has less fat than peanut butter.

* Almond Butter – Almonds are implicated in reducing cholesterol and the risk of diabetes. They are very high in magnesium and calcium, which help build strong bones. The monounsaturated fats in almond butter outweigh the saturated fat, making them a heart-healthy choice.
Basic Nut and Seed Butter Recipe
Ingredients
2 cups of organic roasted or raw nuts
1 - 2 tablespoons oil (I prefer using grapeseed, coconut or olive oil)
sea salt to taste
Directions
Using a food processor or vitamix, grind your chosen nuts to a fine powder, using the pulse option this will take anywhere from 2-10 minutes.
Depending on the nuts you use, you may want to add a tablespoon of oil. Continue processing until it becomes smooth and creamy, you'll need to stop and scrape down the sides of the container every minute or two.
As the nut's oils are released the mixture will get warm, and it should turn into a creamy and smooth butter.
If it seems too dry add a bit more oil until the mixture is runny and blending smoothly.
If desired stir in a little sea salt.
https://www.associatemelody.com/tips/health-benefits-of-wholesome-nut-and-seed-butters/
Copyright © Melody Thacker - All Rights Reserved
Nut and seed butters are excellent choices for vegans who do not consume animal protein, or for anyone who wants to enjoy a healthy, whole foods diet. They provide alternatives to those with peanut allergies, and they taste very good! Choose butters made with organic ingredients; nuts, beans or seeds to avoid GMOs (genetically modified organisms).
Do you have a favorite nut or seed butter? We'd love it if you told us about it in the comments below!
No Comments Yet.