Homemade Natural Cosmetics and Skin Care
When we learn about all the chemicals and toxins that are present in the products we use in our cleaning supplies, it can be quite a shock.  What's even more shocking is discovering that there are all kinds of toxic chemicals used in products we put on our bodies – especially our faces and lips.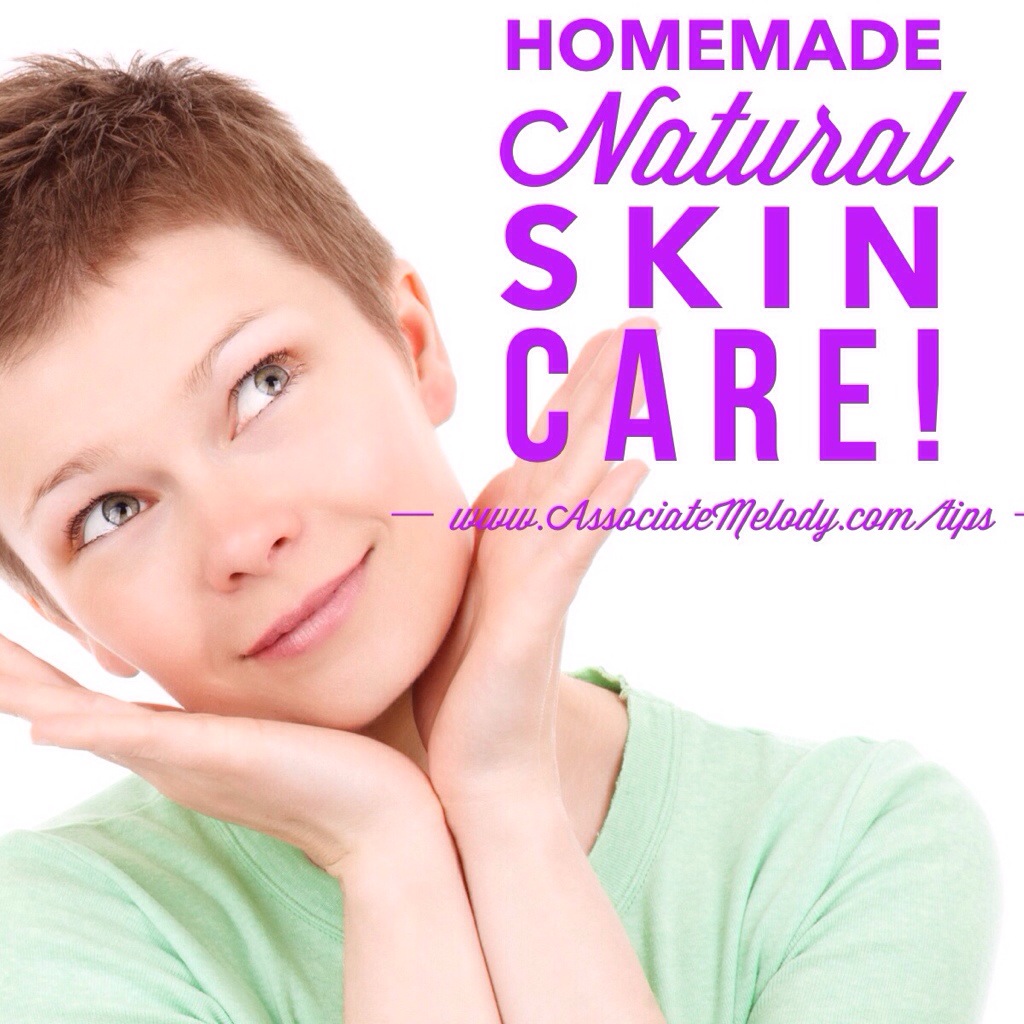 If you want to avoid chemicals but still want to use beauty products, here's how to make a few of your own homemade natural cosmetics and skin care products. Before you begin, it's important to start out with a clean workplace, sterilized equipment, tools and containers. This will help prevent your potions from being contaminated with things you don't want for safer products. You'll also want be sure your storage containers are dry.
I hope you enjoy this sampling of recipes for do it yourself body scrubs, facials masks, bronzer, blush and lip balm.
BODY SCRUBS
Many experts recommend course Himalayan sea salt as the best for removing toxins, but really any salt will work. You can also use white or brown sugar. Popular bases include extra virgin olive oil, grapeseed oil or virgin coconut oil, but you can also add Vitamin E oil (extends the shelf life) or Jojoba oil for added moisture and preservation.
Luscious Orange Scrub:
½ cup sea salt
½ cup brown sugar
¼ cup grapesees oil
A few drops of orange essential oil.
Blend ingredients together, then rub over skin in the shower. Exfoliates and moisturizes.
Vanilla Coconut Brown Sugar Scrub:
½ cup coconut oil
½ cup brown sugar
½ teaspoon vanilla extract
Mix ingredients together, put it on and exfoliate that dry skin. Store in an airtight container.
Antioxidant Organic Coffee Scrub:
1 cup fine ground organic coffee
1 cup sugar or salt
½ cup coconut oil
½ tablespoon cinnamon
1 tablespoon vanilla extract
Melt the coconut oil and allow it to cool but not solidify. Mix in the other ingredients and store in an airtight container to use 1-2 times per week.
You'll also find a lovely Chocolate Body scrub recipe here.
FACIAL MOISTURIZERS
Avocado Mask:
Take a half avocado, mash it up, add a splash of honey and a teaspoon of plain yogurt. Wash your face. Apply the mask. Wait for at least 60 minutes, then gently wipe off with a warm, damp wash cloth.
Oatmeal Mask:
You'll need ¼ cup of old-fashioned oatmeal, ¼ cup water and 2 teaspoons honey. Grind the oatmeal in a coffee grinder or blender. Put the ground oatmeal in a container, add the water and stir until it's blended. Then add the honey. Apply the mask to your face, wait about 15 minutes, then gently wipe clean. The oatmeal removes bacteria from the skin and is an excellent treatment for acne.
MAKEUP
Feeling experimental and want to delve into making your own makeup? Here are few ways you can enhance your beauty naturally!
Bronzer:
Start with arrowroot powder. Mix cinnamon and cocoa powders until it's a nice bronze shade that looks good with your skin tone. Put in a small shaker or airtight lid and brush on whenever you want to look sun-kissed without damaging your skin.
Blush:
Mix arrowroot powder, cinnamon, and cocoa powders with dried beet powder and hibiscus flowers to add a pink color. Put in an airtight container and dust on the face with a brush.
Lip Balm:
3 tablespoons grated beeswax
5 teaspoons carrier oil such as grapeseed, castor or jojoba
6-7 drops essential oil
1 teaspoon honey
Melt the beeswax and oil in a double boiler, stirring to combine. Remove from heat; add honey and essential oil. Mix thoroughly. Pour it into containers and allow it to sit for 20 minutes before pouring or moving.
For hair care check out these All-Natural Home Remedies for Dry Hair
Creating your own natural skin care products and cosmetics is a fun and inexpensive way to assure that your skin care and beauty products are toxin free. For the safest ingredients you may want to use organic. Giving these as gifts? Be sure to label your creations with the ingredients, directions and storage requirements, even though it's all-natural, someone with an allergy or sensitivity could have a reaction. It's always best to be on the safe side.
No Comments Yet.