How to Cook With Herbs and Spices
Is salt and pepper the extent of your seasoning experience? Are you wanting to discover the wonderful world of flavors with spices and herbs? Awesome, here's some basic how to cook with herbs and spices tips.
Herbs, spices and other seasonings are a natural and healthy way to add a lot of flavor to your recipes without adding a lot of extra calories. With a little practice, you can create an endless variety of delicious dishes, such as Mediterranean-inspired favorites bursting with the fresh flavors of lemon, garlic and rosemary and spicy Mexican dishes featuring cilantro, cumin and chili powder.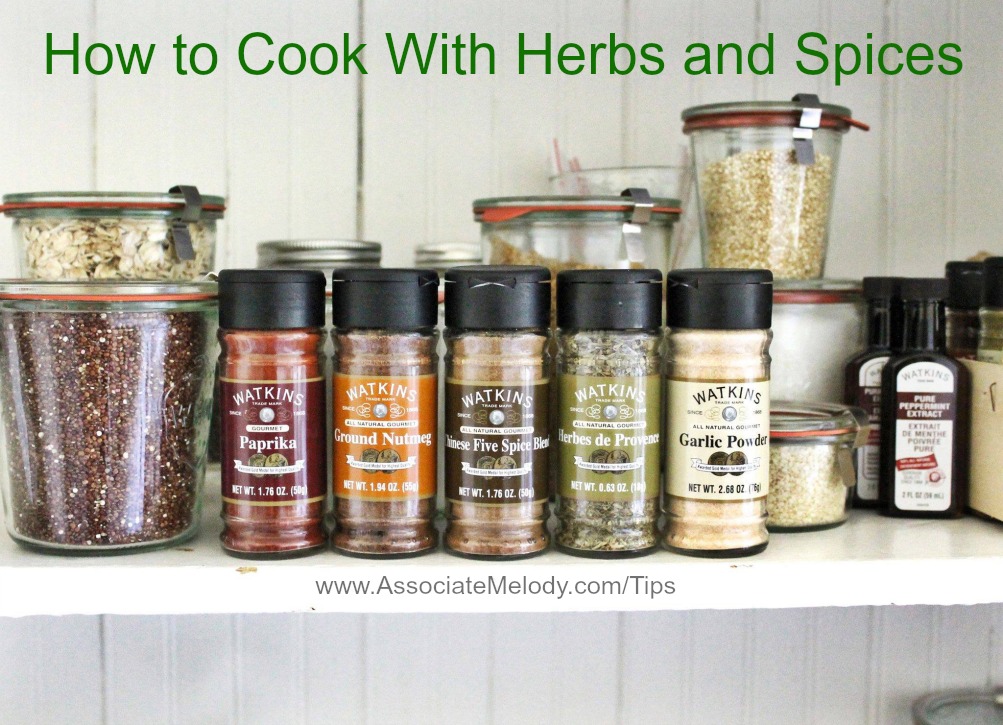 Of course, your options won't end there. A wide range of herbs, spices and seasonings are used throughout the world to make food taste better, and in some cases, last longer. Over time, certain flavors have come to represent the culinary identity of the areas where they originated. In large part, the seasonings you choose will define the direction of your own culinary development, as well.
With a little creativity, you can put a fresh spin on some of your favorite tried-and-true recipes by simply swapping out the herbs, spices and seasonings you use. For example, if you add fresh or dried basil or oregano to diced tomatoes, chopped onion and finely minced garlic, you have the makings of a wonderful red Italian pasta sauce. On the other hand, if you replace the basil and oregano with cilantro and lime juice, those same ingredients become the foundation for a fabulous homemade salsa recipe.
To help inspire you, the following list shows some of the most popular culinary ingredients based on geographic region.
Italian – basil, oregano, marjoram, rosemary, parsley
French – thyme, French tarragon, rosemary, basil, sage, mint, marjoram
Greek – dill, lemon, oregano, fennel
Spanish – saffron, smoked and regular paprika, rosemary, thyme
German – mustard, rye, caraway seeds, borage
Mexican – cilantro, chili powder, cumin, Mexican oregano
Indian – curry powder, coriander, cumin, turmeric
Chinese – five-spice powder, star anise, fennel seed, cloves, cinnamon, ginger
Thai – thai basil, cumin, turmeric, lemon grass, cinnamon
Of course, this list is far from comprehensive, but it can serve as a good reference point for assembling your own collection of must-have herbs, spices and seasonings.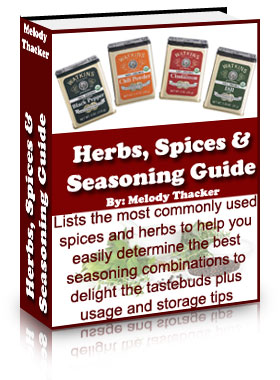 Want to learn more? Subscribe to receive a free copy of Herbs, Spices and Seasoning Guide!

Keep in mind, some herbs, spices and seasonings, such as salt, black pepper and garlic, have an almost universal appeal that isn't limited by geographic borders. Chances are you will notice those items popping up in recipes from all over the world. As a result, you may want to keep an adequate supply of these basic ingredients in your own pantry or spice rack.
You will also see a lot of crossover among dishes from countries that border one another. For example, French, Italian, Greek and Spanish dishes often feature many of the same herbs, such as basil, rosemary, oregano and thyme. Of course, this isn't surprising when you consider how these populations interacted with and melded together over the course of history. Depending on your personal tastes and cooking habits, these ingredients may be good to keep on hand, as well.
While assembling your own collection of herbs, spices and seasonings from around the world, remember you can save money by growing your own. Many fresh herbs are super easy to grow from seed or from cuttings in your own garden and many can be brought indoors for year-round enjoyment. However, if growing fresh herbs isn't your thing, many popular fresh and dried varieties are readily available. Dried herbs can be a great alternative to fresh, but take note of expiration dates and suggested storage methods. Here's how to extend the shelf life of spices and herbs. Dried herbs, spices and seasonings can be quite expensive, so buy smaller amounts at one time if you won't be using them often.
No Comments Yet.