Jalapeno Mashed Potatoes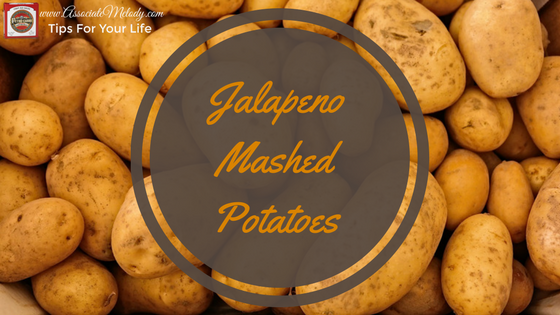 Garlic mashed potatoes are a favorite of ours, but this recipe takes potatoes up a few notches with the addition of a hot jalapeno pepper. There are only 95 calories per serving in this dish and zero percent of these calories come from fat. Potatoes often get a bad rap for being unhealthy but they are a good source of fiber and contain lots of good nutrients. It's the butter, cream and gravy and other things we add to them that increase the calories and fat content. Eating hot peppers may have health benefits too.
Ingredients
1 pound red potatoes, quartered
1/4 teaspoon minced garlic
1/2 cup 1% milk, warmed
1 jalapeno pepper, seeded and minced
1/8 teaspoon Watkins black pepper
Directions
Fill a sauce pan 3/4 full of water. Place the pan over high heat and bring to a rapid boil.
Once the water comes to a boil carefully add the potatoes. Bring back to a rapid boil.
Reduce heat to medium and continue cooking 15 minutes or until the potatoes are fork tender. Drain well.
Place the cooked potatoes into a large bowl. Sprinkle the garlic into the potatoes. Pour the warmed milk into the bowl with the potatoes and garlic.
Use a potato masher to mash the potatoes. Once you reach the desired consistency add the jalapeno pepper and black pepper. Stir to combine.
Serve while still warm.
https://www.associatemelody.com/tips/jalapeno-mashed-potatoes/
Copyright © Melody Thacker - All Rights Reserved
Nutritional Information (Approximate Values): 95 calories 5 g protein, 0 total fat, 0 saturated fat, 23 g carbohydrates, 2 g dietary fiber, 1 mg cholesterol and 39 mg sodium per serving.
If you enjoyed this recipe or know someone else who would please share it with your friends. You can also Follow my blog with Bloglovin
No Comments Yet.