The Ultimate Chocolate Sauce
If you are looking for low fat, low calorie this isn't for you! If you are a looking for chocolatey decadence, you will love the ultimate chocolate sauce. Serve it over ice cream, cake, use it a fruit dip… Or just eat it off the spoon! (Did I say that?)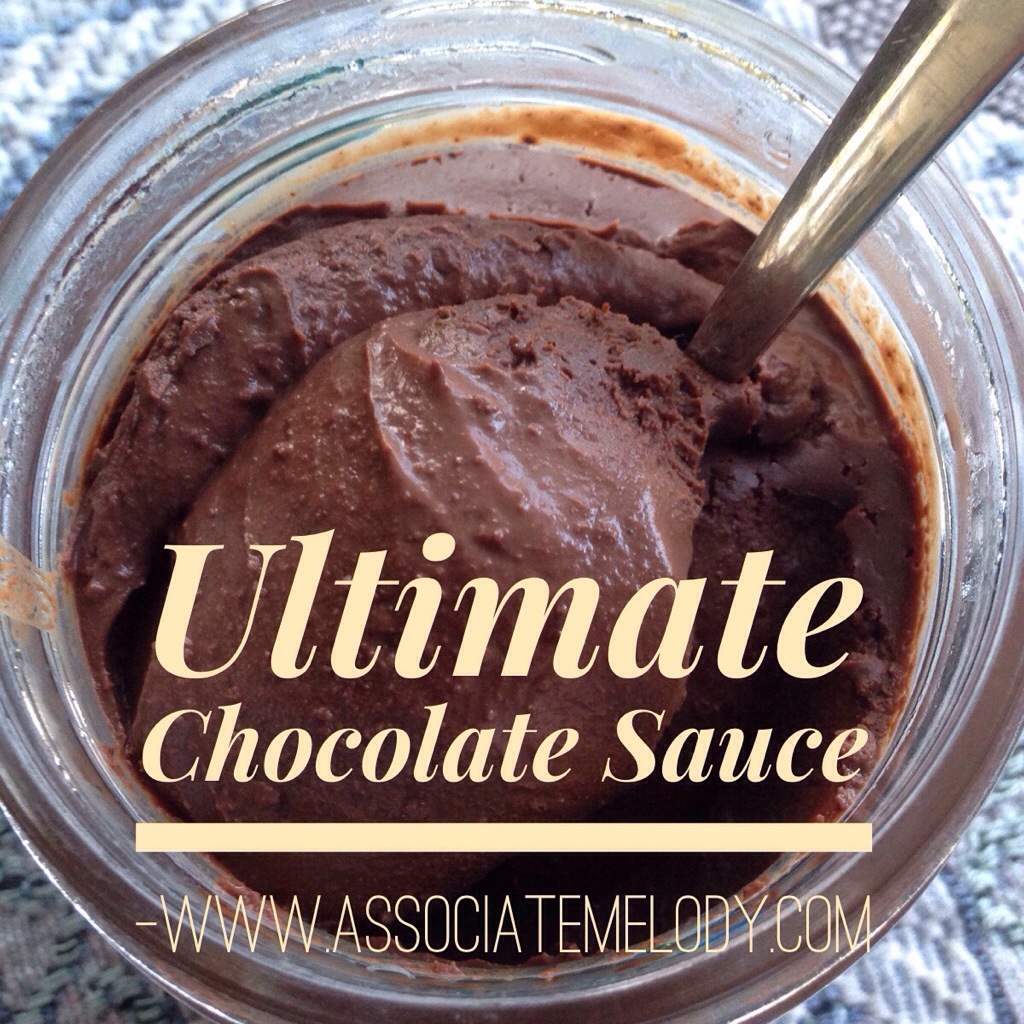 The Ultimate Chocolate Sauce
Ingredients
1 cup heavy cream (whipping cream)
1 tablespoon butter
1/2 pound semisweet chocolate, (8 squares) chopped in chunks or 1 and 1/3 cup of semisweet chocolate chips (see note)
1/2 teaspoon Watkins vanilla (or extract of your choice)
Directions
Heat the cream and butter in a saucepan over medium heat.
Add the chocolate, stir until it's melted and smooth.
Stir in the vanilla, remove from heat and cool to room temperature.
Serve at room temperature or warmed slightly. Makes about 2 cups.
https://www.associatemelody.com/tips/the-ultimate-chocolate-sauce/
Copyright © Melody Thacker - All Rights Reserved
Store the chocolate sauce in a tightly closed container in the refrigerator. I like to use a glass pint jar. Sauce will be very thick. To serve, place container in warm (not hot) water, stir as it softens until it's pouring consistency.
I used semi-sweet chocolate chips with 51% cacao.
Adapted from this Chocolate Sauce recipe
I'm going to get my spoon, who's joining me?
No Comments Yet.