How To Make Cranberry Sauce
Cranberry sauce is a must with turkey dinner! Have you been wondering how to make cranberry sauce from scratch? You won't believe how easy it is! Homemade cranberry sauce contains three simple ingredients so you know exactly what's in it.  Here's a recipe card and a few variations for you including one for diabetics.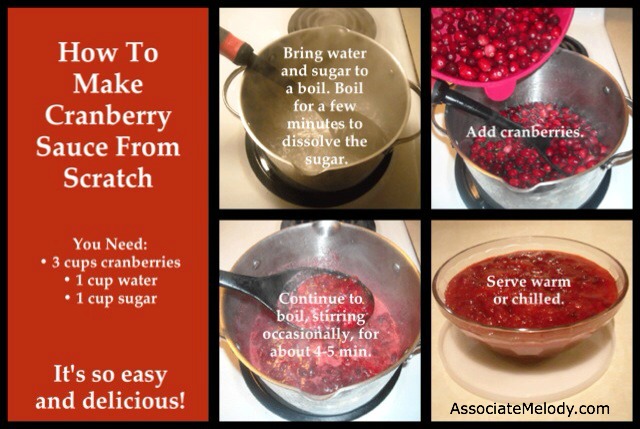 Ingredients:
3 cups fresh cranberries, washed
1 cup water
I cup white sugar
Bring the water and sugar to a boil, add the cranberries and reduce the heat once it boils again. Simmer for 4 to 5 minutes until the berries burst and the sauce starts to thicken.
Making cranberry sauce for a diabetic? Use unsweetened apple juice instead of water, omit the sugar, add artificial sweetener to taste if desired.
What to change up the flavor a bit? Stir in a 1/2 teaspoon Watkins pure orange extract once it's cooked, it compliments the cranberries perfectly.
How easy is that? Now you can enjoy homemade cranberry sauce with your next turkey dinner and slather it on your turkey sandwiches. If you have left over sauce it freezes beautifully.
You might also like these Roast Turkey Recipes and the easiest turkey pie.