Creamy Mushroom Soup
There is no comparison in taste between this homemade creamy, cream of mushroom soup and the stuff that comes in a can! Unlike some other types of soup, this recipe is quick and easy to make.
Cream soups are often blended to give them a smooth consistency, I've omitted this step which makes this soup quick and attributes to the name creamy mushroom soup.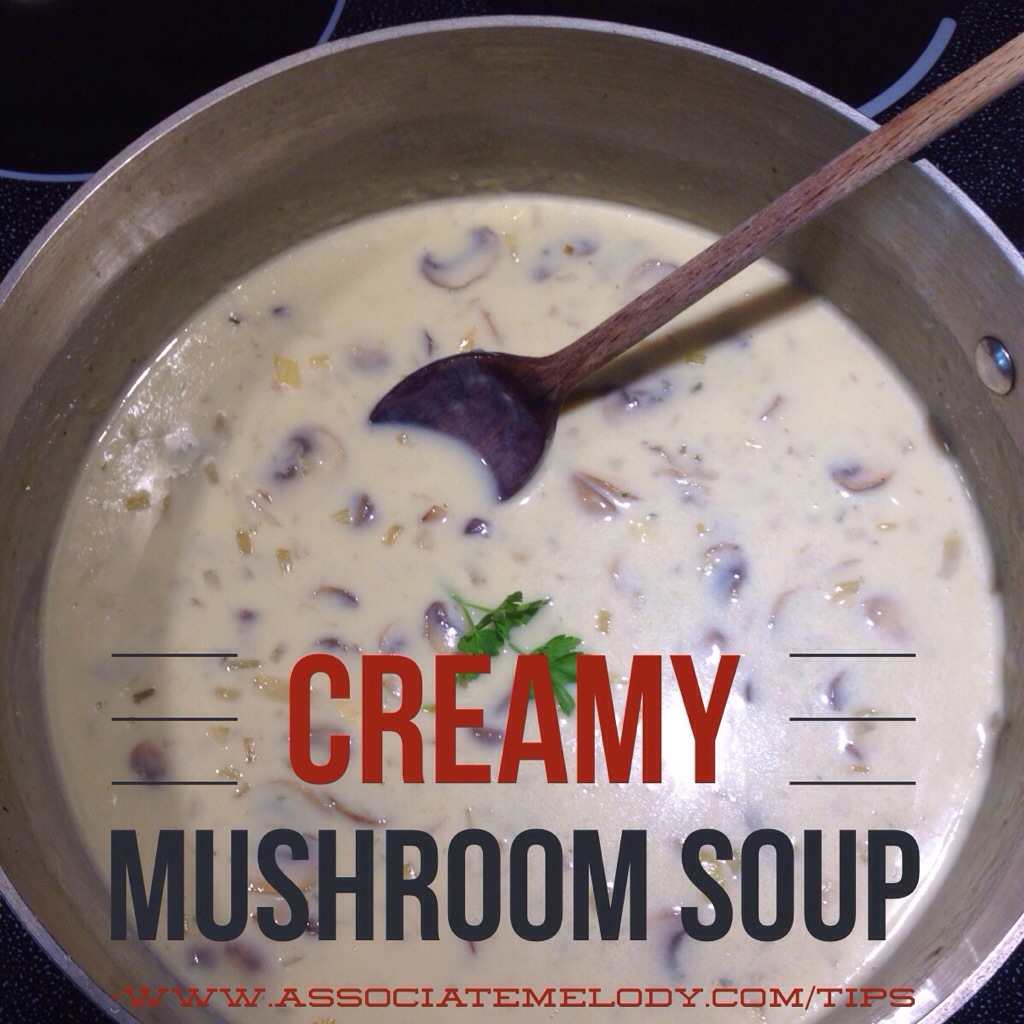 Ingredients:
1 onion diced fine
1 clove of garlic, minced
3 tablespoons butter or vegetable oil
4 cups mushrooms, sliced or diced
4 cups water
2 tablespoon chicken soup base
1/4 cup water
2 tablespoons flour
2 cups cream
Black pepper to taste
Melt 1 tablespoon of butter in a pan, saùte onions and garlic over medium low heat until soft and beginning to caramelize. Remove from the pan, add remaining butter and mushrooms. Saúte mushroom until just barely cooked. If you wish to make a smoother soup, set aside some of the cooked mushrooms.
Add cooked onion mixture, water and soup base. Increase the heat to high and simmer for 10 minutes. Mix 1/4 cup water with flour, gradually pour into simmering soup while stirring or whisking as it boils and thickens. Cook for a minute or two. For a smooth soup, blend with an immersion blender or process in a blender. (careful it will be hot) Add remaining mushrooms, then stir in the cream. Heat gently on medium heat to desired temperate but do not boil. Season with black pepper if desired. Enjoy!
Tips:
We love the slices of mushroom, melt in your mouth onions in a creamy base. I diced the onion quite fine and used small white button mushrooms this time. If you have large mushrooms or use a different variety you may want to dice them. Don't forget mushrooms shrink when you cook them.
If you are avoiding gluten simply omit the flour, your soup won't be as thick but it won't effect the flavor.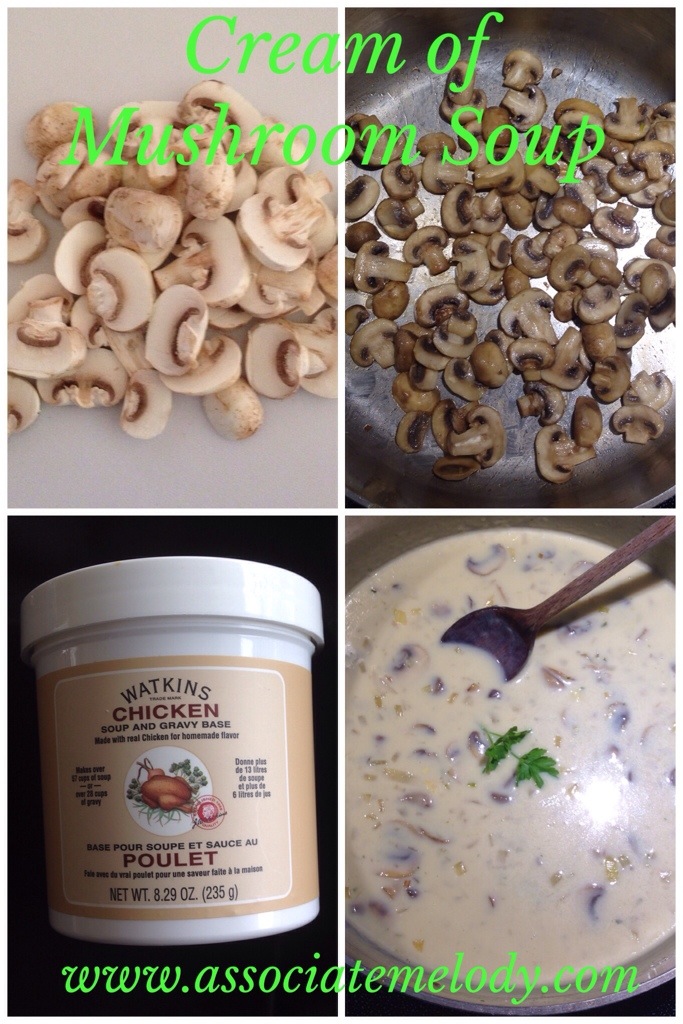 What's your favorite homemade soup?
No Comments Yet.