Apricot Chicken Breasts
Looking for a new chicken dish? Apricots pair well with and really enhance the flavor of chicken. This is wonderful served with brown rice and your choice of vegetables. If you are looking for a recipe that has no added salt, and is low in calories and fat, this one fits the bill.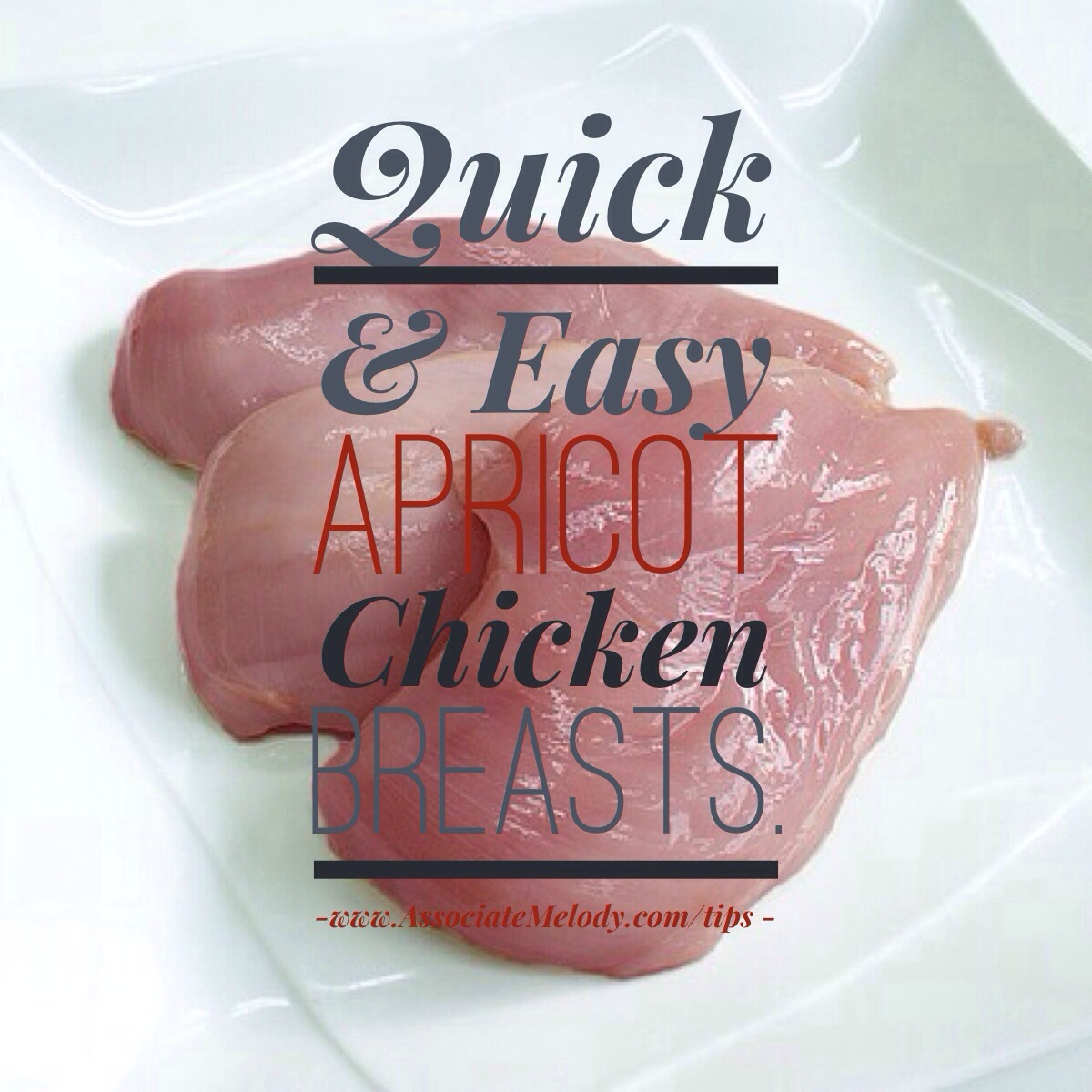 You can also cook the chicken breasts on a counter top grill, reduce cooking time as the heat comes from both the top and bottom. I love my grill and use it to cook as many things as possible. If you are barbecue lover you can cook these over low heat.
Ingredients
4 (5 oz.) chicken breasts, boneless and skinless
1 tablespoon lemon juice
1 teaspoon grapeseed oil
1/3 cup apricot jam or preserves
Dash ground allspice
Directions
Pat chicken dry and place on broiler rack.
Broil for about 6 minutes. Mix lemon juice and oil together, brush both sides of chicken with this mixture.
Broil second side 6-9 minutes or until meat is no longer pink.
Heat apricot jam or preserves and allspice in a small saucepan. Spoon over chicken breasts and serve.
https://www.associatemelody.com/tips/grilled-apricot-chicken-breasts/
Copyright © Melody Thacker - All Rights Reserved
No Comments Yet.