Homemade Gourmet Flavored Coffee

Do like gourmet flavored coffee? Me too, so I make my own every day! What if I told you how you could easily enjoy frugal, healthy and delicious gourmet coffee every day too. Sound good? You probably already have a favorite brand of everyday coffee and that's all you'll need plus the secret ingredients mentioned below. Enjoy your homemade gourmet flavored coffee!
Enjoy Gourmet Flavored Coffee – Even On A Budget!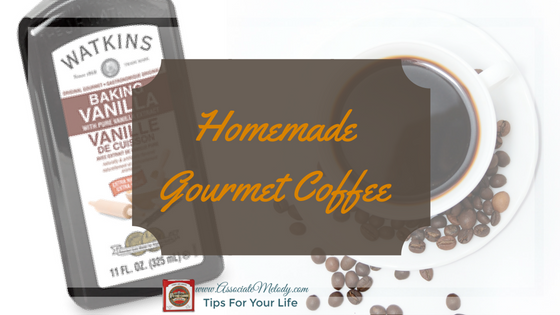 Ah, the delightful aroma of brewing coffee fills the morning air and as you eagerly await your first cup of your favorite flavored java. Flavored coffees beans, ground gourmet coffee, flavored syrups, flavored creamers and coffee whiteners and instant coffees are expensive but that doesn't mean you can't enjoy fancy flavored coffee even on a budget. It's super easy to make your own flavored coffee with Watkins baking extracts, flavorings, and spices.
Yes, that's correct, baking extracts, flavorings, and spices! Extracts, flavoring, and spices aren't just for baking cakes and cookies they can also be used to enhance the flavor of a wide variety of sweet or savory dishes and beverages too. There are a number of different flavors available through gourmet specialty food sources such as Watkins naturally! I use Watkins every day and I'm also a Consultant so you should know when you purchase through my link I'll earn a commission. Thanks in advance!
Imagine Tantalizing Your Taste Buds with a Different Flavor of Coffee Every Day of the Week!
Add almond, cocoa, and coconut extract to your coffee for Almond Joy on Monday
Make Pumpkin Spice latte on Tuesday
Add cocoa and cherry extract for Chocolate Cherry coffee on Wednesday
Add hazelnut extract to your coffee on Thursday
Make orange spice coffee by adding orange extract, a sprinkle of cinnamon and a pinch of cloves to your coffee on Friday
Add vanilla coffee on Saturday
Sunday you could indulge in Vienna coffee by adding cinnamon!
Christmas eggnog coffee, add vanilla, rum and a pinch of nutmeg. Sweeten if desired and stir in some milk or cream.
Next week you could have seven more flavor combinations. Almond, caramel, vanilla spice, chocolate (cocoa) almond, chocolate (cocoa) orange, chocolate (cocoa) hazelnut, peppermint, rum… Or maybe you are hooked on just one flavor? My favorite flavors are vanilla, hazelnut, pumpkin spice, and caramel!
Here's How to Make Homemade Gourmet Flavored Coffee
Here is how to quickly and easily make a pot of your favorite flavored coffee. Set up your coffee maker as usual then simply add 1/4 to 1/2 teaspoon of your preferred extract or flavor to the coffee grounds in the filter basket before you brew the coffee. Adding an extract or flavor to the coffee not only enhances the flavor and aroma but seems to mellow it a bit as well. Tip: I use the cap on the 2 oz/59 ml bottle to quickly measure the extract, one to two caps full for a 12 cup coffee maker.
To add some spice to your coffee add 1/4 teaspoon of Watkins cinnamon to the grounds before brewing. Or try a pinch or two of other common baking spices like cloves, nutmeg or allspice. Adjust the amount of flavoring to suit your own taste.
What if you want one flavor and someone else wants a different flavor? Not a problem, and you won't need to make two pots of coffee either. You can add a few drops of extract to each cup of already brewed plain coffee that way everyone can have the flavor they want.
Why Homemade Gourmet Flavored Coffee is Better!
Gourmet flavored syrups are pricey as well as sweet so if you prefer your coffee unsweetened you probably won't like these much. When you add extracts and spices to your coffee it doesn't affect the sweetness. If you like sugar, honey or sweetener in your coffee you control can how sweet your coffee will be for the perfect cup of joe. Homemade flavored coffee is great for diabetics who need to watch their sugar intake.
Flavored coffees beans are extra work because you need to grind the beans yourself, these and gourmet flavored ground coffees are both costly, plus your choices could be limited by available flavors and your budget. A specialty coffee seller at a vendor event told me commercially flavored coffee use the lowest quality beans.
International type instant coffees contain sugar and artificial coffee whiteners, flavored creamers and coffee whiteners are loaded with calories, saturated fats, and preservatives. (chemicals) These are not very suitable for diabetics or people who are watching their fat or calorie intake. They are far from healthy nor are they economical.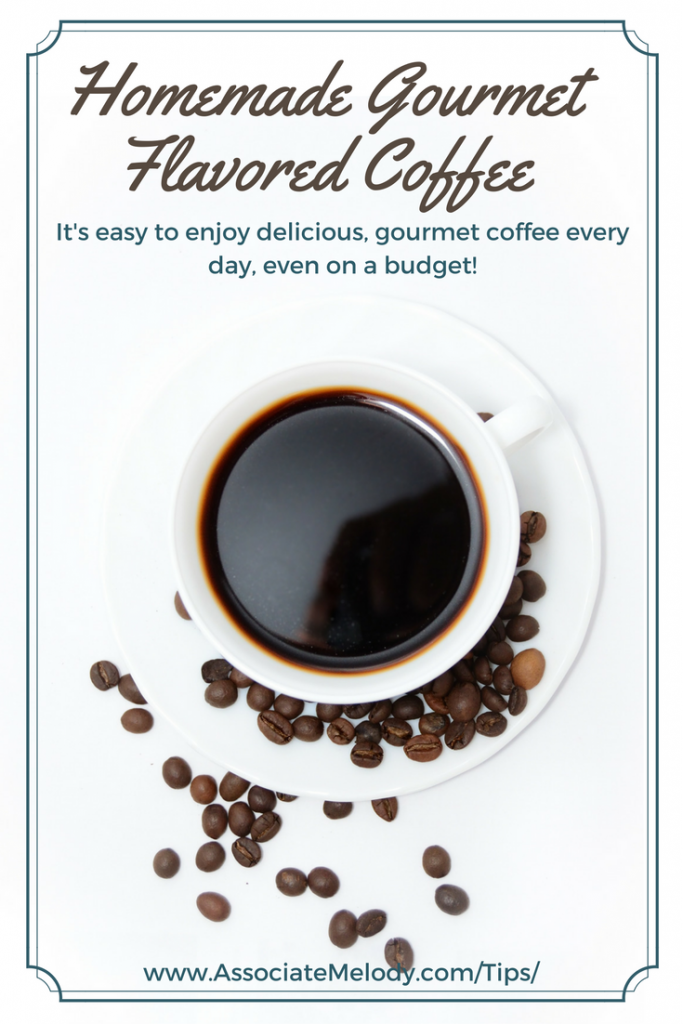 Go ahead and go crazy. Experiment with different flavor combinations, by making your own gourmet specialty coffees you can afford to have as many varieties as you want. The flavor combinations are only limited by your imagination. Since extracts, flavoring, and spices don't add any extra calories to your homemade gourmet flavored coffee you can indulge guilt-free, in more ways than one.
Did you enjoy this article? Please share your thoughts below and tell us what your favorite flavor of coffee is!