Sweet Cherry and Vegetable Summer Salad
Plump, sweet cherries are ripe right now, who can resist these juicy jems when you find them at your local farmer's markets? Locally grown cherries taste the best, choose organic if you can find them. How about a unique and delicious salad recipe made with this wonderful seasonal fruit?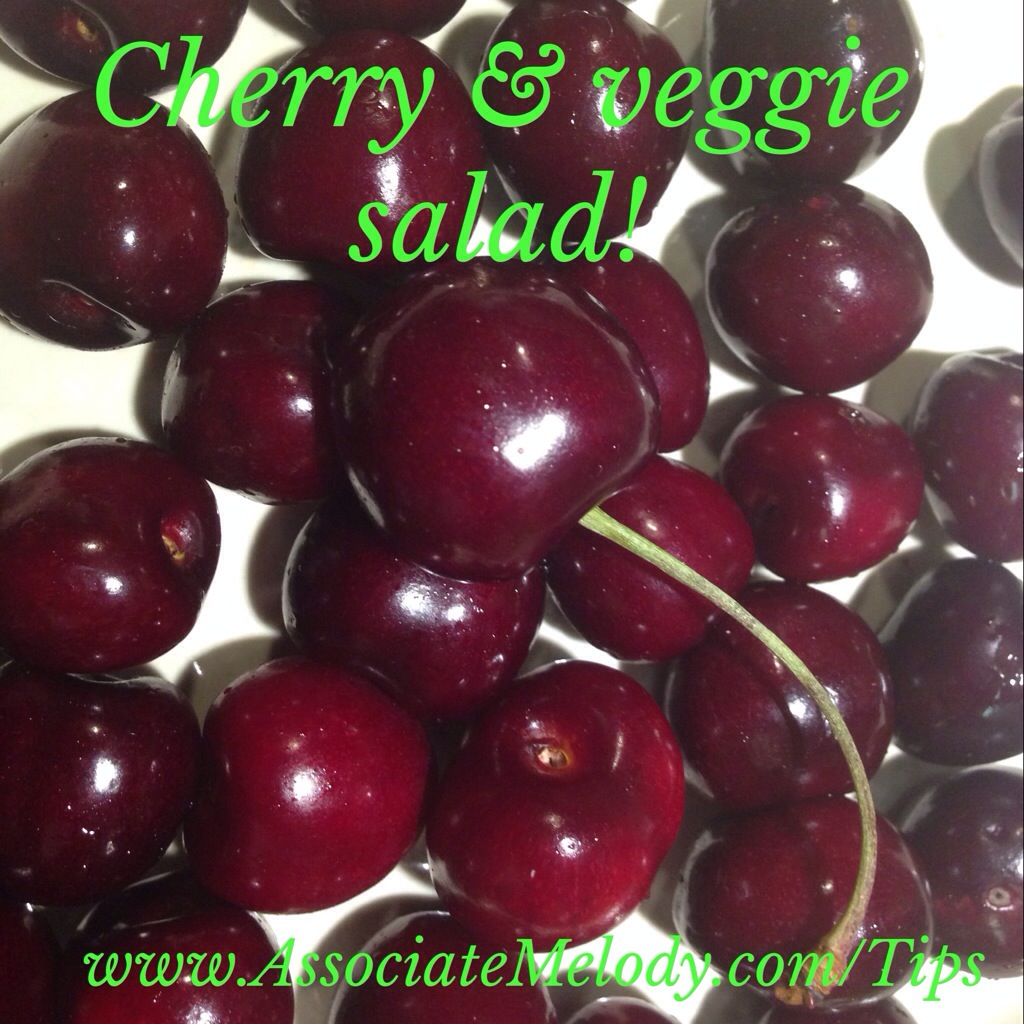 This is not your typical fruit salad, it's a savory salad. Cherries are combined with delicious summer vegetables and tossed in a sesame oil vinaigrette. The cherries not only add a little sweetness to the salad, they are also a good source of the nutrients needed in a daily diet.
Sweet Cherry and Vegetable Summer Salad
Ingredients
2 cups fresh sweet cherries, pitted
1 cup sugar snap peas, strings and ends removed
1 cucumber, seeded and diced
1 cup radishes, sliced
2 tablespoons white wine vinegar
1 tablespoon Balsamic vinegar
1 teaspoon sesame oil
1 teaspoon sesame seeds, toasted
1/8 teaspoon Watkins black pepper
Directions
Fill a medium saucepan with water. Place over high heat and bring to a rapid boil. Add the sugar snap peas and blanch 1 minute. Remove from heat, drain the peas and cover with cold water to cool. Drain well.
Place the drained sugar snap peas in a large mixing bowl. Add the cherries, cucumbers and radishes.
In a separate bowl pour both vinegars together. Add the sesame oil. Stir slightly to combine. Stir in the sesame seeds. Sprinkle in the pepper and stir well.
Pour over the top of the vegetables and cherries, toss well to combine. Cover tightly and refrigerate 1 to 2 hours. Stir to combine the flavors before serving.
Notes
Nutritional Information (Approximate Values): 119 calories, 4 g protein, 2 g fat, 22 g carbohydrates, 3 g fiber, 2 mg cholesterol and 474 g sodium per serving.
https://www.associatemelody.com/tips/sweet-cherry-and-vegetable-summer-salad/
Copyright © Melody Thacker - All Rights Reserved
No Comments Yet.