Deluxe Sugar Cookies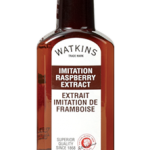 Sugar cookies are another popular Christmas cookie. These deluxe sugar cookies can be decorated with frosting or sandwiched together with jelly or jam to make jam jams.
Ingredients:
1 cup butter, softened
1 cup sugar
1 egg, beaten
1 tsp Watkins Original Vanilla
1/2 tsp Watkins Almond Extract
2 tbsp milk
2-1/2 cups all-purpose flour
1 tsp Watkins Baking Powder
Directions: Combine butter, sugar, egg, extracts, and milk in large bowl. Stir in flour and baking powder; mix well. Cover with plastic wrap and refrigerate until firm (about 2 hours).
Preheat oven to 400ºF. On lightly floured surface, roll dough one third at a time to 1/4-inch thickness. Cut with floured cookie cutter. If you are making sandwich cookies, use a smaller cutter or knife to cut the center out of half the cookies. Place 1 inch apart on ungreased cookie sheets. Bake for 6 to 9 minutes or until edges are light brown. Immediately remove to wire rack to cool. Makes 5 to 6 dozen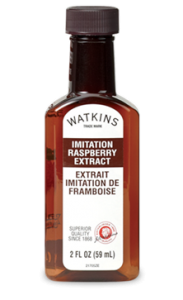 Icing for Sugar Cookies
4 cups icing sugar
1/2 cup butter, softened
3 to 4 tbsp milk
1 to 2 tsp Watkins Extracts to taste. Vanilla, orange, lemon or raspberry.
Food color if desired
Directions: Combine all ingredients, beat until smooth. Decorate cookies.
Directions for Jam Jams, Sandwich Sugar Cookies
Spread bottom cookies with about 1/2 teaspoon of jelly or jam of your choice, cover with a cookie with the center cut out.  So pretty and tasty!
You'll find a wide variety of pure extracts and flavors in the JR Watkins Naturals Store.