Gingersnaps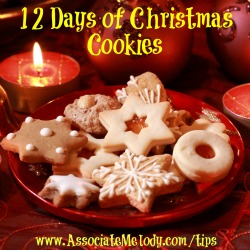 Welcome to our first twelve days of Christmas cookies, our first recipe is for Gingersnaps.  Nothing makes your home smell like the holidays like baking cookies filled with sweet spices. Gingersnap cookies are a classic!
Gingersnaps are my husband's favorite cookie at Christmas and year round.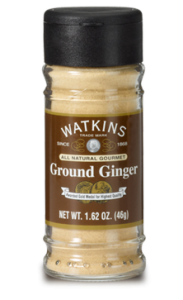 Ingredients:
1 cup of sugar
3/4 cup of butter
2 eggs
3 cups of flour
2 teaspoons baking soda
1 teaspoon Watkins ginger (ground)
1 teaspoon Watkins cinnamon (ground)
1/2 teaspoon Watkins cloves (ground)
1/2 cup of molasses
approximately 1/4 sugar for coating cookies
Directions: Cream the sugar and butter together in a large bowl, add in the eggs. Then add the molasses, making sure to stir well. Next, stir in the flour, baking soda, ginger, cinnamon, and cloves.
Refrigerate the dough for an hour or two to chill. While preheating the oven to 350 degrees, roll the dough into 1-inch balls. Roll each ball in granulated sugar and place two inches apart on an ungreased cookie sheet. Bake cookies for 10 minutes.
Store cooled cookies in an airtight container. These cookies can be frozen and keep well.
What are your favorite Christmas cookies? We'd love to know, so please share in the comments!