Twelve Days of Christmas Cookie Recipes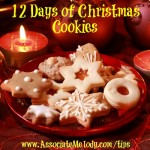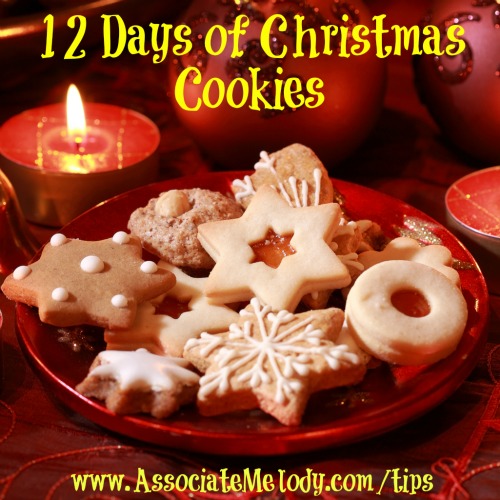 Cookies and Christmas go together like hands and gloves, the holidays simply wouldn't be as warm without cookies. So I thought I'd host Twelve Days of Christmas Cookie recipes here to share the warmth with you, along with cookie baking and storage tips!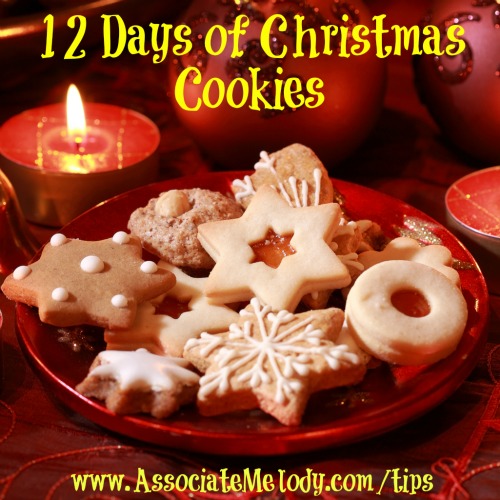 Twelve Days of Christmas Cookies
Baking and serving cookies is a Christmas tradition in many families. Baking cookies makes your home smell delightful for the holidays. It's a fun project to do with your children or grandkids. What kid doesn't enjoy licking the bowl? Plus they'll learn some valuable life skills like measuring and cleaning up. The end reward is eating your delicious creations.
You might enjoy A Christmas Cookie Exchange with tips and ideas for planning and hosting your own cookie swap! It's a great way to get into the holiday spirit and socialize with people you care about.
Here's a list of all the cookie recipes and tips!
Bonus recipes: Watkins Spiced Christmas Biscotti, Watkins Almond Biscotti, Almond Biscotti with Fruit or Chocolate Chips and Watkins Anise Biscotti you'll find all these biscotti recipes here.
For the perfect cookies check out the top 10 cookie baking tips, tricks and techniques. Freezing cookies and cookie dough tips and more coming soon!
One of our readers requested a print feature so now you can print or save the recipes and articles as a pdf. Hope you find this feature helpful!