Top 10 Cookie Baking Tips and Tricks

I love baking and have experienced both fantastic and terrible results over the years. Experience might be the best teacher but if you're like me you hate to waste food.
In order to increase your chances of baking success, here are the top ten cookie baking tips, tricks, and techniques to ensure better quality cookies.
Top Ten Cookie Baking Tips and Tricks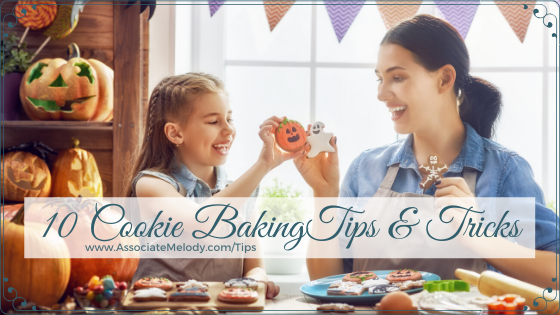 Tip # 1. Start with fresh, high-quality ingredients. Your cookies will only be as good as the ingredients you use to make them. Choose the best quality you can afford. You'll also want to ensure your ingredients are fresh, this includes cooking oil, flour, baking powder, and spices. Learn more about the shelflife or herbs and spices. Most people don't bake regularly year-round. Then when a holiday arrives (like Christmas),  some ingredients are not as fresh as they should be.  Order fresh, high-quality spices here.
Tip # 2. Be sure to measure accurately. Baking is a bit of science so exact measurements are required in order for your cookies to turn out.  Follow the directions that state how much of an ingredient to use in a recipe, as even the slightest variation could change the results of a cookie. For example, if you use too flour much your cookies will most likely turn out tough, hard, and dry.
Tip # 3. Soften the butter (or margarine) by removing it from the refrigerator and leaving it at room temperature for a few hours before you plan to bake. It is essential to use soft butter as it is nearly impossible to cream together hard butter and sugar or blend it into the other ingredients. Soften butter properly. Don't use the microwave as it will melt the butter, which will alter the outcome of your cookies.
Tip # 4. Know your oven temperature. Just because you set your oven at 350 degrees, does not necessarily mean that is the temperature that your cookies will bake at. Conventional ovens often have hot and cool spots. If you are using a convection oven you may need to reduce the heat by 25 degrees and/or shorten the baking time. Using an oven thermometer allows you to pinpoint the exact temperature in order to prevent overbaked or underbaked cookies.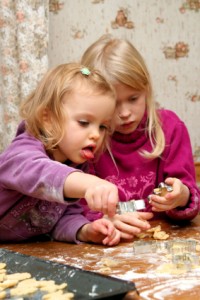 Tip # 5. Using a timer is important, cookies bake quickly and an extra few minutes in the oven will produce overdone cookies. After the first batch of cookies has baked, set the timer for the following batches a minute or two less than the recommended time as residual heat in the cookie sheet can cause them to cook faster.
Tip # 6. Use the correct baking pans. To achieve golden brown cookies that are evenly baked, aluminum pans are suggested. Insulated cookie sheets ensure cookies don't overbake on the bottom.
Tip # 7. Chill the dough if the directions call for it. Many recipes call for chilling the dough before baking, this step not only makes it easier to cut out and transfer the cookies onto the baking sheets but may also improve the flavor.
Tip # 8. Use a silicone rolling pin as the nonstick surface will reduce the amount of flour required when rolling out the dough. Too much flour makes tough, dry cookies. Our wooden rolling pins of the past can't compare to this newer model made of silicone material.
Tip # 9. Roll out cookies on or between pieces of wax paper that have been spread across the countertop. This trick will also prevent the use of excess flour. To keep the wax paper from slipping and sliding, dampen the countertop with a little bit of water first.
Tip # 10. To ensure the dough doesn't stick to your cookie cutters, spray them with Watkins non-stick cooking spray. For some cookies, you might find it works better if you dip your cookie cutters in confectioners' sugar, flour, or cornstarch in between cutting each cookie.
Bonus Tip. Use a cookie scoop to ensure even-sized cookies, they'll bake evenly when they are all the same size. This little gadget looks like a mini ice cream scoop. It can be used for drop cookies, cookies that are pressed flat before baking (peanut butter), and cookies that are rolled in balls. (gingersnaps)
No matter what type of cookies you decide to bake, how you follow the recipe will be important as to how your tasty treats will turn out.
Do you have any other cookie baking tips and tricks? Feel free to share in the comments, we'd love it if you do!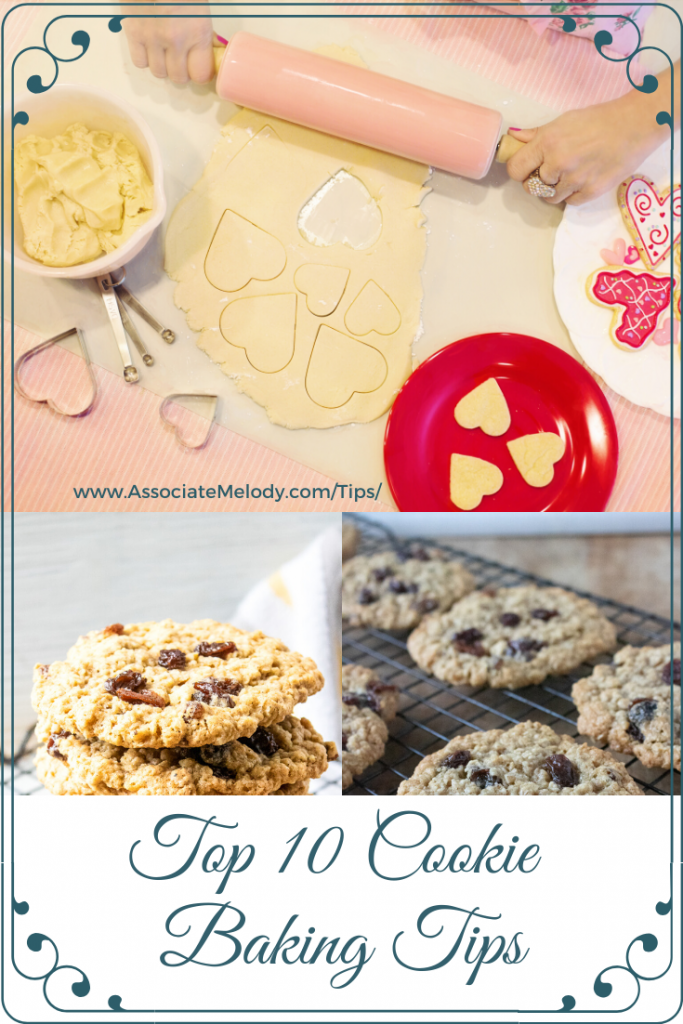 No Comments Yet.