Make Ahead Baked Mashed Potatoes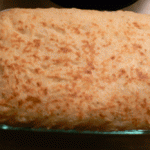 If you're hosting a big dinner party, or need to prepare a dish for a pot luck dinner having these baked, mashed potatoes prepared ahead of time can save you plenty of time. Simply get everything ready the day before or morning of your dinner and then bake about an hour before dinner time.
Ingredients:
5 pounds russet potatoes
½ cup cream
½ cup sour cream
Watkins Sea Salt or Watkins Chicken Soup and Gravy Base to taste (1 – 2 teaspoons)
1 teaspoon Watkins Black Pepper or to taste
¼ cup butter
Option additions, add one or more as desired:
2 teaspoons parsley
1 teaspoon onion powder
1 clove garlic, pressed or minced fine
Step 1: Prepare Potatoes
Peel and cut the potatoes into quarters.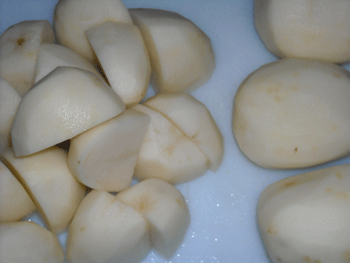 Add the pot to a large pot and fill with water, just enough to cover the potatoes. Put a lid on the pot.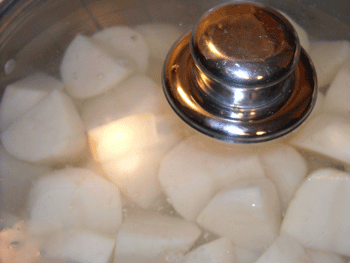 Step 2: Boil the Potatoes
Bring the potatoes to a boil on stove top at high heat. Once the water is boiling, turn the heat to medium low. Boil for 20 minutes. After 20 minutes, carefully drain the potatoes in the sink.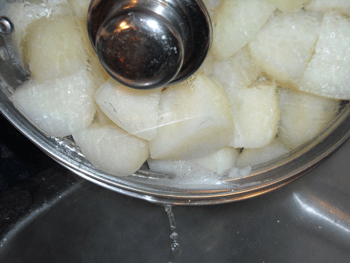 Step 3: Prepare the Mash
Add the potatoes to a large bowl and then add the cream.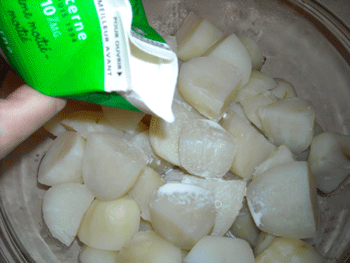 Then add the sour cream.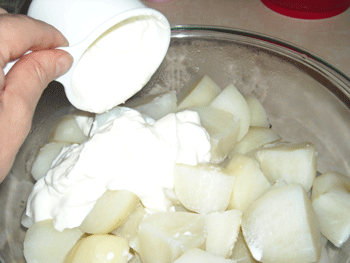 Followed by the butter. (Real butter is better but you can substitute margarine if you wish.)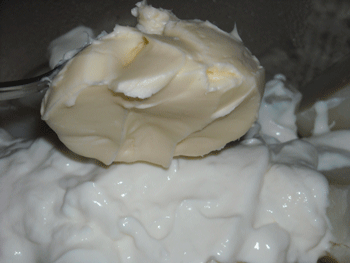 And finally, the sea salt or chicken soup base and black pepper. Add other optional herbs and spices of your choice now as well.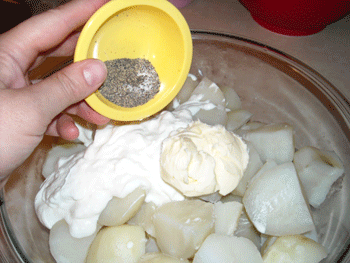 Step 4: Blend
Now that your ingredients are ready, you can use a hand blender or mixer to blend the potatoes until smooth. Or if you prefer an old-fashioned, potato masher, you can do that too.
Once fully blended, spread the potatoes into a baking dish, cover and store in refrigerator if you're not baking them right away.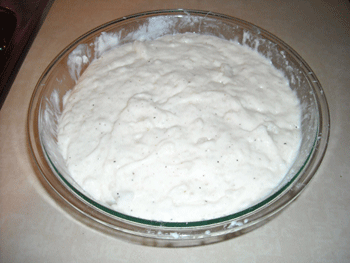 Step 5: Bake
When you're ready, place the potatoes in a 350 F oven for about 45 minutes. Broil for the last few minutes for a nicely browned top. Allow for 10 minutes to sit before serving.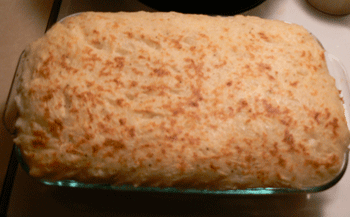 Doesn't that look yummy?
No Comments Yet.