Vanilla Chia Pudding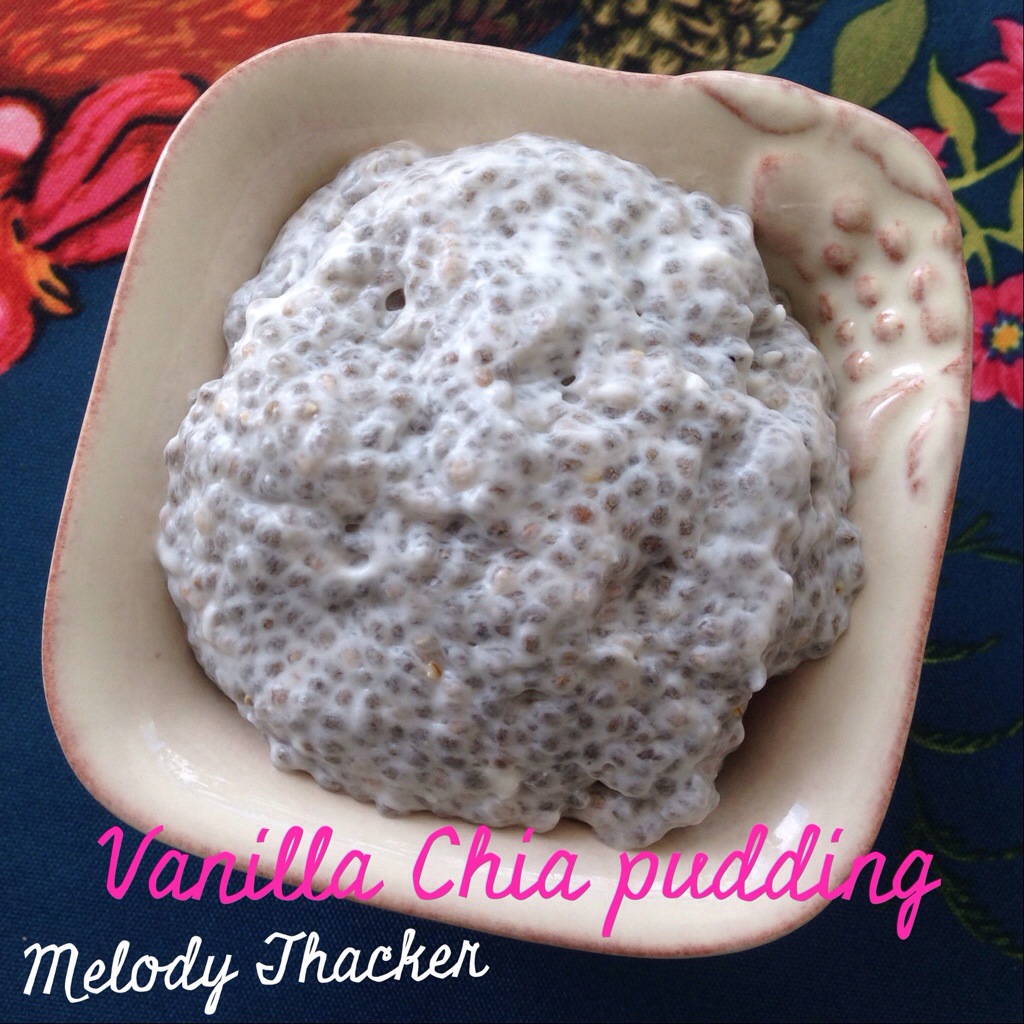 Some of my online friends have been posting photos and raving about chia pudding, they even eat it for breakfast! Have you tried it? This pudding is quite similar to tapioca pudding in taste and texture. My Mom always made tapioca when I was a kid and I loved it. She'd serve up a bowl of creamy goodness and garnish it with a bit of homemade jam or jelly.
Vanilla chia pudding is very quick and easy to make, no cooking required. This recipe is vegan, dairy free (unless you use cows milk to make it), and gluten free. You can eat it for breakfast, a healthy snack or dessert. Chia seeds are whole grains, they contain healthy omega-3 fatty acids, carbohydrates, protein, fiber, antioxidants and calcium.
Ingredients:
1 cup coconut milk (almond milk, cashew cream or other milk of choice)
3 tablespoons Chia seeds
1 tablespoon maple syrup (or to taste)
1/4 teaspoon Watkins Vanilla
Mix all ingredients together. Let sit for five minutes, stir again. Cover and refrigerate until ready to eat! Serve plain or topped with fresh fruit or berries. For added nutrition or taste you can top with hemp hearts, shredded coconut, chopped nuts, whipped coconut cream or anything else your heart desires. Enjoy!
I've tried this with several different milks and my favorite so far is coconut milk, it makes a thick, creamy pudding.
Tip: if your pudding hasn't thickened in 10 minutes, simply stir in a few more chia seeds. A teaspoon or less will do the trick.
I can't wait to experiment with more chia seed recipes. Do you have a favorite way to eat these amazing little seeds?